- Posted on Mon, 06/15/2015 - 11:21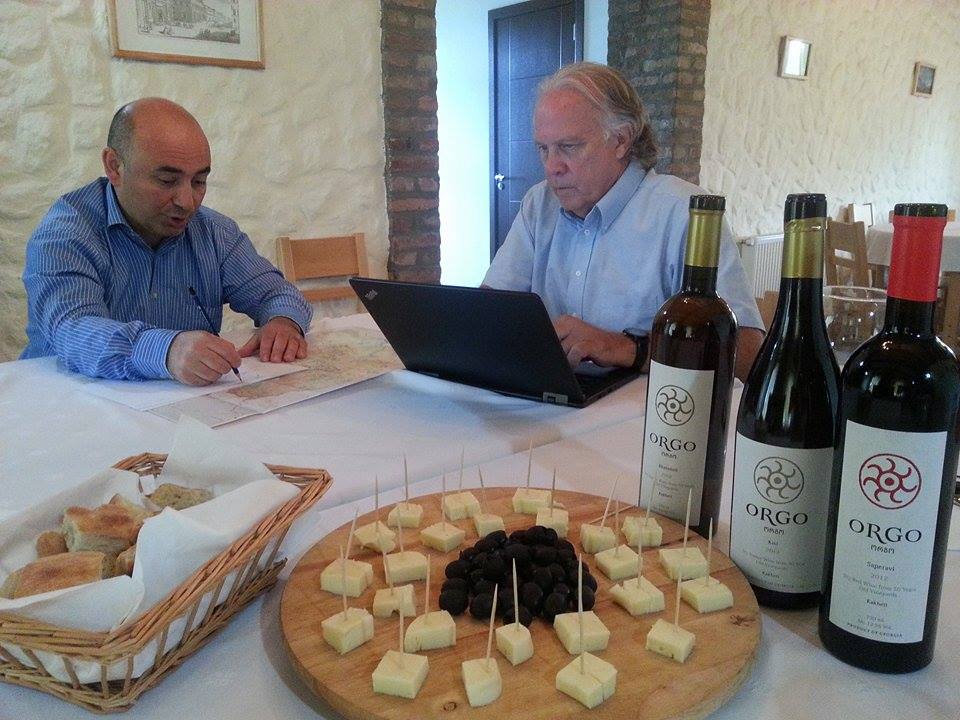 Wine journalist Paul White is visiting Tbilisi in order to write an extensive article about the history of Qvevri and Georian wine for the popular magazine World of Fine Wine.
Paul White is a famous wine critic and journalist who publishes his articles in the magazines Decanter, World of Fine Wine and Slow Food.
White's visit was planed as part of the global campaign of the National Wine Agency to promote Georgian wine as a brand. The journalist will be invited to see all those locations of Georgia, which house important information about the winemaking history and be introduced to people who continue these traditions today. Wine expert already visited Simon Janashia National Museum and has got familiar with the collections of "Archaeological Treasures" and "Georgian Archaeology Between VIII Millennia BC and IV Century AD". Both of them unite ancient artifacts that were discovered in the process of archaeological excavations: the oldest Qvevri, wine vessels, tools of viticulture and other objects. White met the head of the archaeological expedition of old Tbilisi Professor Mikheil Abramishvili who presented him visual as well as scientific materials about the recently discovered wine cellar and remains of the temple in Tbilisi, on the Treligorebi territory. Wine critic paid visit to nursery gardens of the scientific research center of agriculture, Iago's wine cellar and Shavnabada Monastery where he tasted locally produced wines.
The program of the visit also includes visits to the Ikhalto Monastery (the oldest winepress and Qvevris), Qvevri museum and the Kbilashvili family - famous Qvevri producers from the village Vardisubani. In parallel he will familiarize himself with the Georgian wine hotels and small-scale wine cellars. Paul White ill stay in Georgia until June 14.
© Wine Club of Georgia, Wine Information Center.
Tagged: