- Posted on Thu, 03/16/2017 - 23:47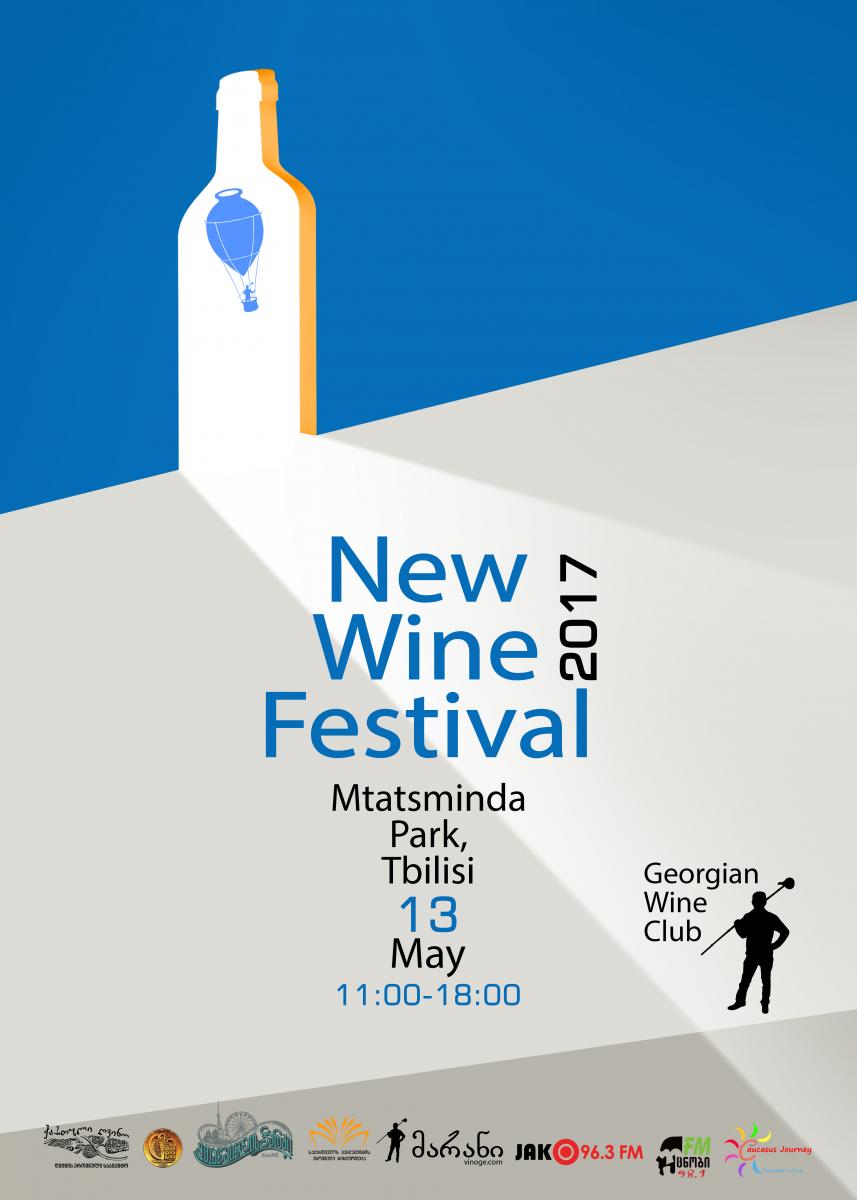 The Georgian Wine Club is pleased to announce its eighth New Wine Festival, held with the goals of promoting Georgian wine, raising wine awareness nationwide and helping improve the overall consumption culture.
The New Wine Festival will open its doors for visitors on Saturday, May 13 at the Mtatsminda Park. Small/family-owned, medium and large wineries from various parts of Georgia will present their wines of 2016 harvest from 11:00 AM to 6:00 PM. Visitors will be invited to enjoy some of the nation's best wines all through the day. Attendance for visitors is free of charge.
New Wine Festival 2017 will traditionally commence with the Qvevri opening ceremony. The fest's musical program will include numerous gigs by famous bands. Barrels full of the best Saperavi wine will wait for the lucky prize-winners.
Looking back at our history, the first fest in 2010 had 15 wineries, while the event in 2016 gathered 200 participants comprising of large, medium and small wineries, associations and government agencies.
In 2016, the New Wine Festival hosted over 40 thousand visitors, including a large number of foreign tourists and a great deal of young people. The event gathered almost all large wine producers, small wine cellars and wine-making farmers, whose wines were carefully pre-selected by the Wine Club on the respective locations. Notably, as a consequence of their participation in the wine festival, the majority of those farmers further developed their businesses by increasing the scale of wine growing. They are now establishing their presence in the market.
The last year's fest was honored by Alice Feiring, the wine writer and the supporter of the Georgian naturalist winemakers, who presented her new book "For the Love of Wine". Ms. Feiring will grace us with her presence again this year.
The event last year was covered by about 60 foreign media publications. Blog posts, newspaper articles, TV and radio shows, and videos, both professional and amateur, were prepared on the topic.
The supporters of the New Wine Festival 2017 are the National Wine Agency and the Tbilisi City Hall. Its media partners include radio stations: Utsnobi, JAKO FM, Tbilisi, Marani (vinoge.com) and Wine Information Center. The event enjoys the partnership with the Mtatsminda Park and the National Parliamentary Library of Georgia, together with Caucasus Journey.
© Georgian Wine Club, National Wine Agency, Wine Information Center 2017
Tagged: