- Posted on Mon, 03/24/2014 - 01:05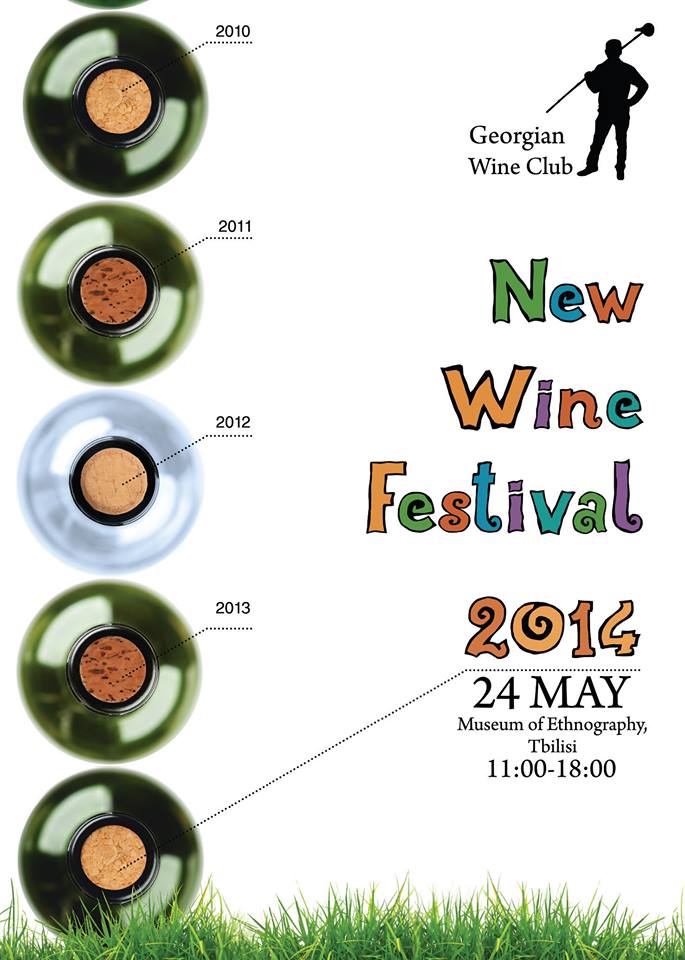 On May 24, 2014 the Wine Club is organizing fifth annual New Wine Festival, aimed at promotion of Georgian wine and related culture. New Wine Festival is the only event where large enterprises as well as farmers can participate. Last year the festival was a great success – the Wine club hosted about 20,000 visitors, mostly individuals interested in wine and consumers trying to learn more about Georgian wine. The festival also hosted numerous foreign guests and students that are now actively involved in promotion of Georgian wine.
Last year, almost all large wine companies participated in the festival along with small wine houses and wine-maker farmers, selected by the Wine Club in the regions. Wines of only last harvest were presented at the festival.
It should be noted that participation in the given event is a huge stimulus for family wineries, as some of them have already bottled their wines and have successfully entered Georgian market.
This year, the Wine Club decided to widen family wine direction to enable participation of wines from all parts of Georgia.
Participants of the Festival will be awarded with special certifications and gifts from the Wine Club.
Special bi-lingual catalogue will be issued for the festival, providing information on the participants.
Conditions for participating in the festival:
All family wine producers can participate in the Festival.
Producers should register no later that May 2, 2014.
Applicants will go through a selection, where a special jury of the Wine Club will select 50 best wines to participate in the Festival.
Only 2013 harvest wines should be presented for selection and the Festival.
Participation for family wineries is free.
Participants should present degustation samples (2 glass bottles) and filled out application form.
Names of finalists will be known 2 weeks before the festival.
At least 10 liters of wine should be presented during the Festival.
Please submit your samples together with filled application form to the following address:
Wine Club, 45, Vazha-Pshavela Ave, 14th floor, Tbilisi, phone: 2180171, cell: +995 599 351616
Samples can be submitted any business day, between 11:00 and 17:00.
E-mail: info@wineclub.ge
© Georgian Wine Club
Tagged: