- Posted on Mon, 03/16/2015 - 16:17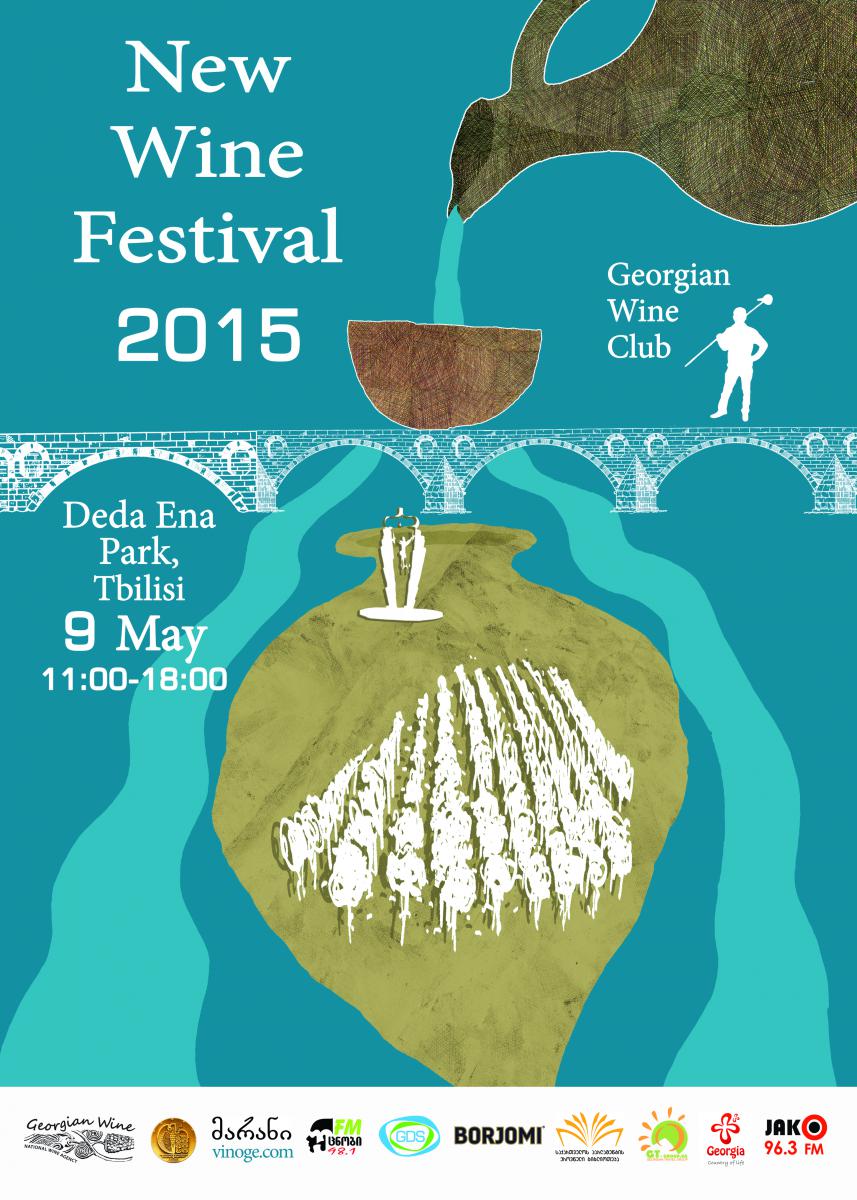 The campaign of New Wine Festival 2015 has kicked off already and gains forces to enter the conclusion phase. It will be held for the 5th time this year and will take place at new locations on May 8-10. The guideline of the festival 2015 is the rare Georgian grape varieties.
The event will be remarkable this year with several novelties as well. In the first place should be noted that unlike previous years, the festival will last for three days and its schedule consists of activities of different formats and contents intended for diverse groups of attendees. In addition, an unprecedented large number of world wine experts, journalists and bloggers are invited to the festival this year.
New Wine Festival will ceremonially open on May 8. The closed events of the May 8 are intended for a professional society and special guests. Its lineup includes also the tasting of the rare Georgian grape varieties.
On May 9 Deda Ena Park will host a large-scale public event with the well-known format at the open space. As usual there will be special zones at the event to represent big wine companies, natural winemakers and family cellars. Live performances of some folk music groups and jazz bands will liven up this occasion also. There will be held already traditional ceremonial of qvevri opening and different competitions as well.
On the third day of the festival (may 10) will be launched a rather interesting touring activity – wine tours to the significant enotourism centers (including big companies as well as little family cellars) of Kartli and Kakheti regions. Everyone can participate in these tours; you just need to register beforehand in scopes of the festival in wine tours in order to make these amazing trips.
The New Wine Festival 2015 is supported by the National Wine agency, Tbilisi City Hall, the Georgian National Tourism Administration, Company Borjomi. The Informational support comes from Gds Tv, Radio Ucnobi Fm98.1, Radio Jako,the Wine Informational Centre and "Marani" (vinoge.com), the partner of the event is the National Parliamentary Library of Georgia and GT Tavel Group.
© Georgian Wine Club
Tagged: