- Posted on Tue, 02/17/2015 - 13:02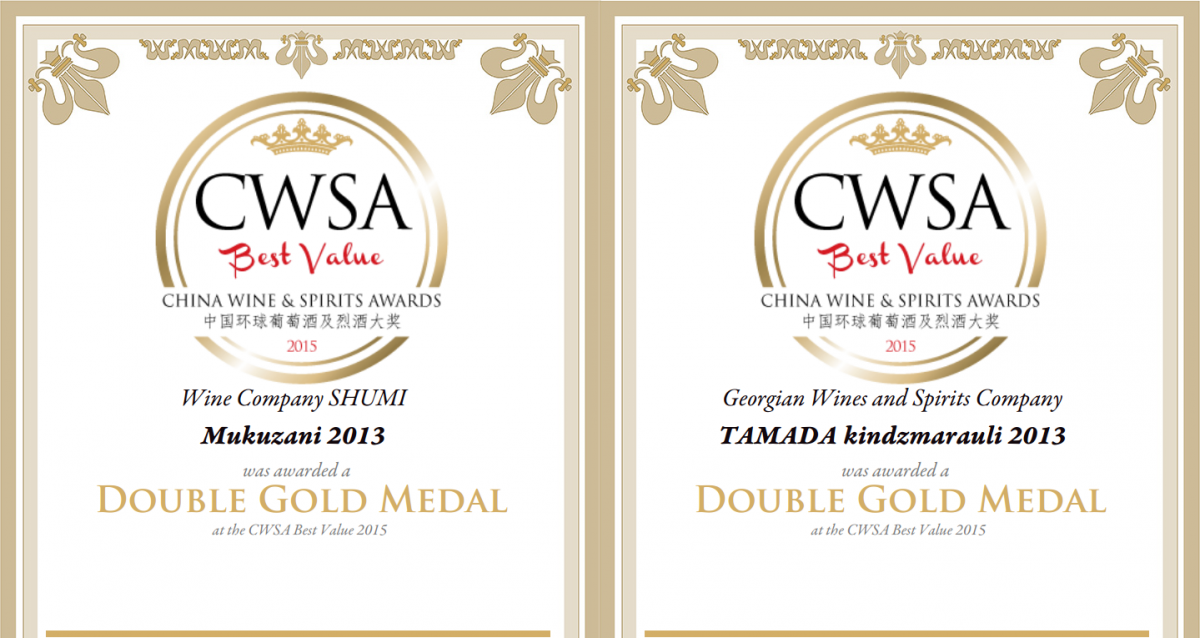 The Georgian wines found significant recognition in China as well. The wine companies "Shumi", "Château Mukhrani", and "Tamada" returned with three Double Gold, five Gold, one Silver and two Bronze awards from the China Wine and Spirit Awards.
CWSA (China Wine and Spirit Awards) is the most large-scale competition of wine and spirits in China, putting together world's largest wine companies. A jury consists of more than 100 experts – importers working in the Chinese market, distributors and sommeliers. This year they had to appraise hundreds of brands from more than 35 countries at the blind wine tasting.
Kindzmarauli (2013) and Mukuzani (2013) produced by the company "Shumi" were awarded with the Double Gold and Napareuli (2013) of the same company – with the Silver award.
"Tamada's" Kindzmarauli (2013) was awarded with the Double Gold, Saperavi (2012) of the same company with the Gold and Mukuzani (2009) – with the Bronze awards.
Four Gold and one Bronze awards were handed to "Château Mukhrani's" wines – Saperavi (2012), Muscat, Reserve du Prince (2010, 2012) and Sauvignon Blanc (2011).
There are some aspects making participation in CWSA important for the Georgian winemakers. Dozens of experienced experts working in the Chinese trade market will acquaint and appraise their production and winemakers will receive stickers with certification marks, which can be put on packaging. Furthermore, winner enterprisers will get important recommendations how to achieve future success in the Chinese market and additionally, in scopes of the competition it is planned to popularize awarded production through the Chinese media.
© Georgian Wine Club, National Wine Agency
Tagged: