- Posted on Tue, 06/06/2017 - 19:33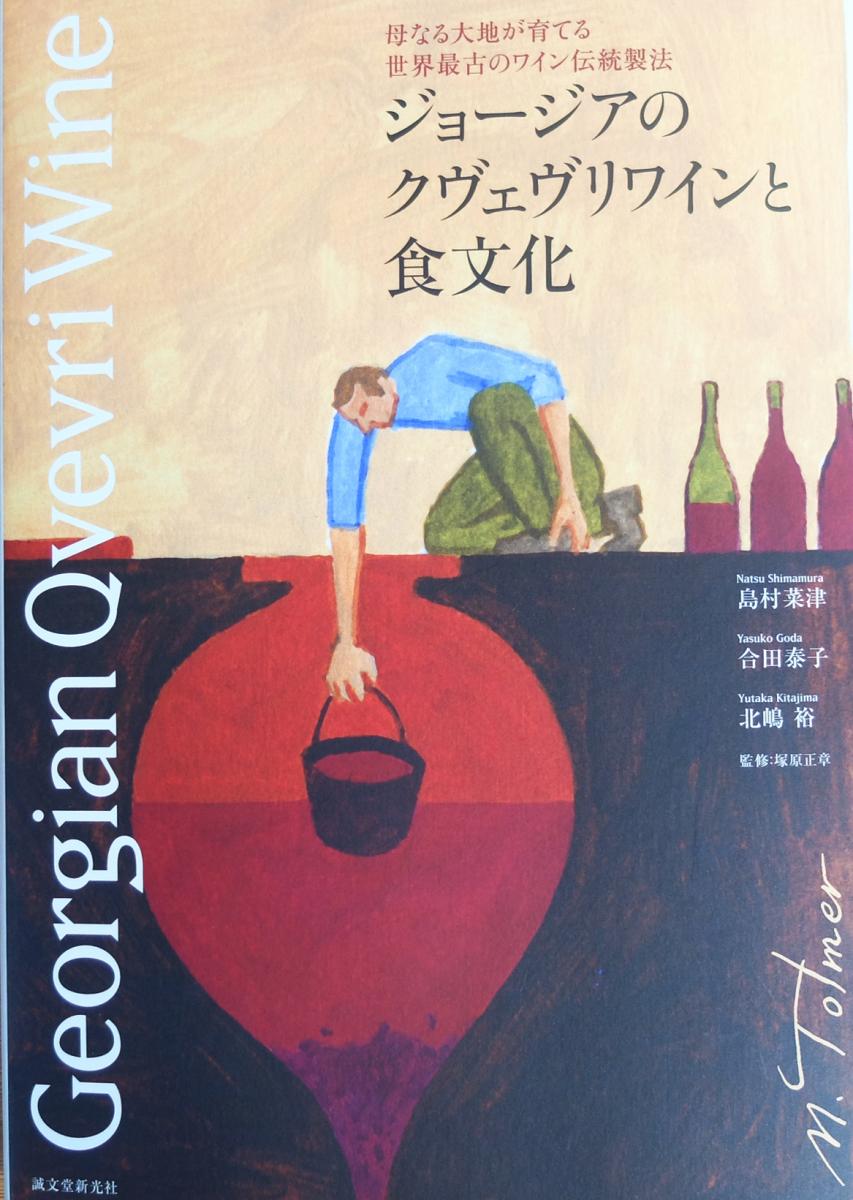 We met Yutaka Kitajima, the Japanese wine writer, at a wine tasting event Qvevri Wines from Outside Georgia, organized as part of the New Wine Festival in 2016. We enjoyed the wines made in the Georgian Qvevri by French, Italian, German, Austrian, Slovenian and Japanese winemakers. That day marked the beginning of our friendship and cooperation.
The Wine Club received a very special gift from our Japanese friend a few days ago – an excellent book Georgian Qvevri Wine, telling the story of the Georgian Qvevri wine tradition in Japanese.
The book consists of two sections: Section One – Qvevri Wine in Georgia and Section Two – Food and Culture in Georgia. The introductory part provides a review of the Georgian vine species. Separate chapters are dedicated to the Georgian winemakers: Soliko Tsaishvili (Our Wine), Nikoloz Antadze (Antadze Marani), John Wurdeman (Pheasant's Tears), Archil Natsvlishvili (Kerovani), Iago Bitarishvili (Iago's Wine), Ramaz Nikoladze (Nikoladze Marani), Gaioz Sophromadze (Gaioz Sophromadze Marani), Gogita Makaridze (Makaridze Marani), Zurab Topuridze (Iberieli), along with Zaliko Bozhadze, the Qvevri master and the New Wine Festival 2016.
Wondering how they came up with the idea of publishing a book about the Georgian wine in Japan? The Georgian Wine Club interviewed Yutaka Kitajima, the wine writer, to find it out.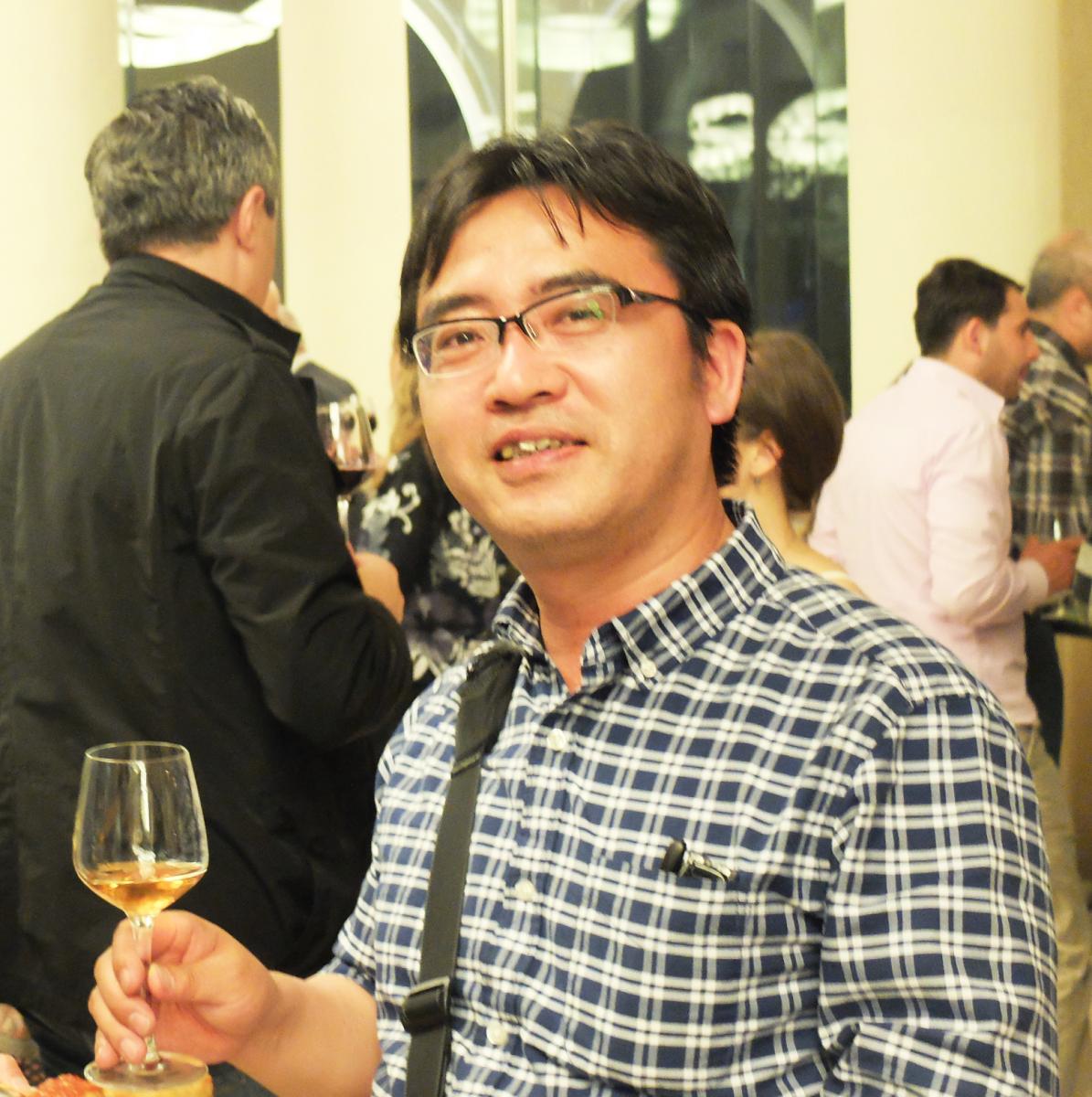 - Please briefly introduce yourself to our audience. Tell us a few words about your work.
- I am a freelance wine writer. Since 1998 I lived in Trier in Germany, an old city in the wine region Mosel, for about ten years to study medieval German history. There in 2005 I started to write for the wine magazine Vinothèque. After going back to Japan I got the chance to contribute to the mail magazine of Racines, a well-known quality wine importer in Japan that has introduced genuine Qvevri wines of Georgia to the Japanese market since 2013.
- How did you come up with the idea to publish a book about the Georgian Qvevri in Japan?
- Actually it was not my idea. In early 2016 Ms. Yasuko Goda, who is CEO of the Racines, told me that there was a keen request for cooperation to publish a book on Georgian Qvevri wine. She asked me whether I want to join the project as a member of authors. I have already visited Georgia in November 2011 on behalf of the magazine Vinothèque and published an article, which earned some good resonance. I remain interested in Georgia and her Qvevri wine, so I thought it a good chance to visit Georgia again to learn more about it.
- Who are the authors of the book?
- There are four authors. The whole chapter about Georgian food and culture was written by Ms. Natsu Shimamura, who is a talented journalist and works for Slow Food Association for about 20 years. She visited Georgia already in 2002 and met with Mr. Ramaz Nikoladze. Two years later she introduced Ramaz to Slow Food Association as a representative for the Georgian wine culture. She was the first Japanese reporter who wrote a full article on Georgian Qvevri wine.
Ms. Goda contributes a text of "the conclusion" based on her actual wine business and showed her own consideration.
I am responsible for the whole chapter about Georgian wine.
Total planning for publishing was conducted and "an introduction" was written by Mr. Masaaki Tsukahara, who is translator of several wine books and business partner of Ms. Goda.
But please be noted that the book was solely intended for and dedicated to all the wine growers and the tradition ofQvevri wine making in Georgia.
- Who was your counterpart in Georgia when working on the book?
- In my visit in Georgia last year, which took about a week, was supported by several wine growers who are the member of the Association Qvevri Wine. Especially I would like to thank Ramaz, Nikoloz Antadze, Soliko Tsaishvili, John Wurdeman and Zurab Topuridze. When I have questions in Japan, sometime I asked Ramaz by E-mail and he used to give me his answer promptly in about 5 minutes.
- Do you have the strangest and the most unexpected impressions/memories from Georgia that you want to talk about?
- Well, the most impressive memories was the supra for the birthday of a friend of Soliko, which I had chanced to join in fortunately. I have had already experience with supra which were organized officially by the Government for the foreign guests in 2011. But this time it was an actual, real supra for the family, friends and neighbors. I couldn't fully understand what the tamada and people around me said, but the atmosphere there was something special - very friendly, relaxed, polite. I really felt a kind of sacred impression. The wine and meal were extremely delicious. I think on that evening I could understand why the tradition of wine making in Georgia continues more than 5000 years.
© Georgian Wine Club, National Wine Agency, Wine Information Centre.