- Posted on Mon, 12/07/2020 - 00:01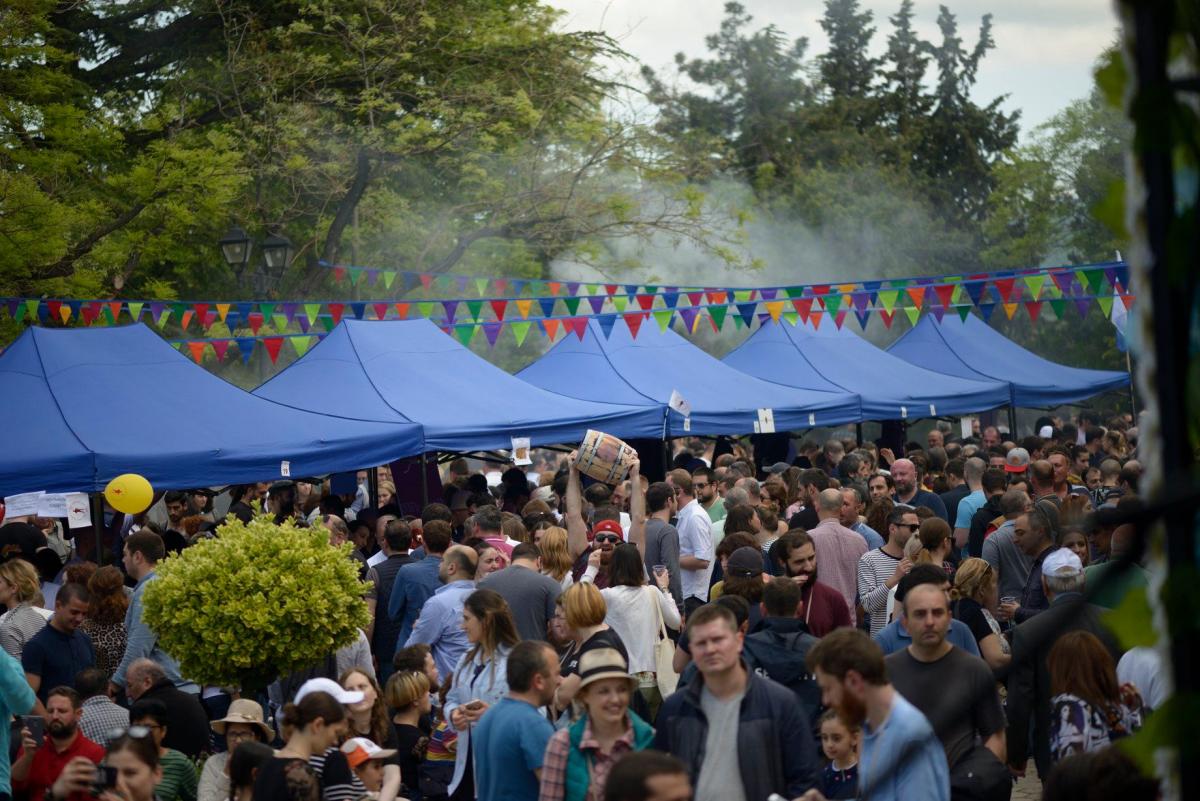 The Wine Club is delighted to invite you to the 11th New Wine Festival, this time to be held online on December 27, 28, and 29.

Due to the current circumstances triggered by the global pandemic, this year's New Wine Festival will be held in a completely different setting, in a different format and concept, which, we think, will significantly help the industry held up in a crisis situation for months. It will also help increase awareness in the local and foreign markets, promote sales and most importantly, will allow the wine lovers to have special, best Georgian wines available for their New Year and Christmas parties.

The festival will be held in a video mode, where both small wineries and large companies will participate. Each winery will have 10 minutes to present their product in a live video. A special information poster will be made for each participant in Georgian and English, to be in the public spotlight throughout the New Year period (from December 10 to January 15).
The Festival will host over 100 wineries. Wines from 2019 will be on display, though wineries will also sell other vintage wines as part of the festival.
Wines can be purchased and tasted throughout December with the help of all online wine shops in Georgia. On December 27, 28, 29 you are welcome to directly participate in the Online Festival, ask questions of importance to the winemakers-viticulturists in the chat, buy the desired wines, participate in competitions and engage in other activities.
The live videos will be published from specific locations of the wineries, giving the producers the opportunity to introduce their wines directly to the customers from the place of origin.
Wine Auction will be held at the end of the festival. The full proceeds from the auction will be used to combat COVID-19 (we will update you with details in a few days).
We would like to remind you that the wines can be presented and sold before and after the festival with the help of partner online stores and also directly from the cellar. On December 24- January 2, it will be possible to buy wines directly in the store.
The festival participation fee (for wine cellars) is GEL 150. Registration will start on December 7th.
The top partners of the festival are Georgian wine online stores: 8000 მოსავალი / 8000 Vintages, Wine Library • ღვინის ბიბლიოთეკა, ჯი.ვინო • G.Vino, Allwine.ge, Wine Boutique, Wine Market and others.
Those wishing to participate should contact us: by e-mail info@wineclub.ge or call: 598 30 86 88.
Questionnaires for participants and other detailed information will be posted on Monday, December 7th.
FORM
Stay home!
Be sure to stock up on the Georgian wine!
Tagged: