- Posted on Sat, 01/17/2015 - 23:47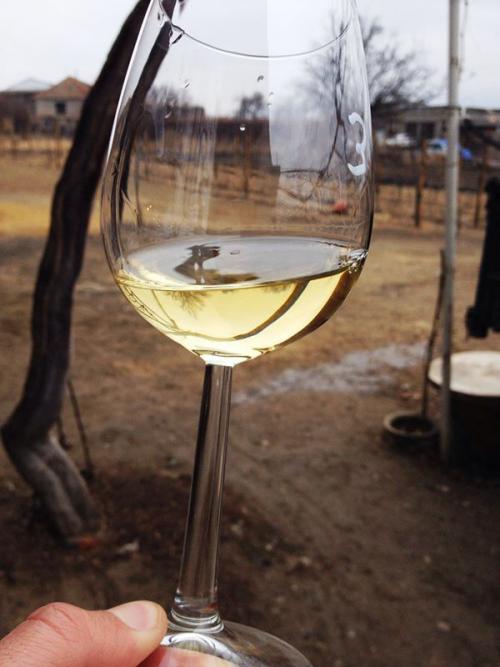 Georgian Wine in the Limelight of Foreign Press
"They're an exploration, a great way to open your mind to different worlds," American author Alice Feiring wrote this about Georgian wine, calling on her readers to familiarize themselves closely with Georgian amber wines (so called orange wines) - a new challenge in the world of wine. Alice Feiring is a columnist for Time magazine who writes about wine and travel and is an advocate of natural wines, actively following the developments in Georgia's wine sector. Her assessment was published by Forbes magazine under 9 Best Wines and Spirits to Start Drinking in 2015 which lists products that are recommended by sommeliers, mixologists and wine writers but are relatively unknown to general consumers. Journalist Alice Feiring recommends high-quality sophisticated wines produced by Pheasant's Tears, Alaverdi Monastery and Iago Bitarishvili.
Around the New Year, various popular outlets of the world dedicated many articles to the 2015 trends in travel, wine and food. Authors offered different tourist products to different target groups - luxury, large-scale and impressive urban projects, exotic and wild nature. Nevertheless, the trend is for the press to focus on the relatively unknown names which appear side by side with familiar tourist destinations.
Interesting in this regard is the analysis by the Trillist media group authors - Kevin Alexander (Wine and Food executive editor) and Liz Childers (Wine and Food associate editor) concerning their travel to discover new tastes throughout Europe. This time, Georgian wine was left out from the journalists' area of interest - due to the lack of information, it seems. However, the Georgian cuisine got an honorable fourth position in the top five European cuisines of Alexander and Childers, along with German, Spanish, French and Italian. Two unique dishes were an important discovery for the journalists: Macedonian pastramajlija and Ajarian/Lazian khachapuri.
The New York Times article 52 Places to Go in 2015 drew a particularly wide response. One of the authors, Robyn Eckhardt, advises the readers to travel to Georgia to taste Georgian wine. Judging by the publications discussed above, in the broad range of our tourist products, wine and cuisine attract the interest on foreigners' part to the greatest degree - in comparison with renovated architecture of Tbilisi, Batumi and Sighnaghi. Despite this, significant resources of the state are, unfortunately, still mobilized around large-scale and questionable urban projects.
Robyn Eckhardt, columnist writing about wine and cuisine for New York Times, Saveur, Food&Wine and South China Morning Post, draws attention to an uninterrupted millennial tradition of winemaking in Georgia, unique methods of winemaking and diverse kinds of grapes. Among the wine bars in Tbilisi she favors Vino Underground and Konka; also, the marked wine routes in Kakheti and producers such as Pheasant's Tears, Meghvineoba Khareba and Iago's Marani. Eckhardt advises the tourists to attend such important events in Georgia as New Wine Festival, Tbilisi Wine Festival, Telavino and Tbilisi Cheese Festival. It is noteworthy that on the list of recommendations made by the New York Times article, Georgian wine is number three after French (Burgundy region) and Portuguese (Alentejo region) wines.
Small publications in The Telegraph and Elite Daily, calling on their readers to visit various regions of Georgia (Svaneti, Kakheti) and taste Georgian wine, are also worth noting here. It is important that these posts as well as the aforementioned articles are not in the category of paid advertisement.
Enotourism has been an area of tourism growing especially fast in the world since 2007-2008. Today, it is considered quite a profitable, financially sustainable sphere. In many aspects, it intersects with culinary, agro and ecotourism. For the state, its development, in addition to selling wine, means additional economic and social benefits. A large-scale market research conducted by the Great Wine Capitals Global Network in 2013 is an important guide that demonstrates a positive influence of wine tourism on the level of sales in the world's largest enotourist locations (Bilbao, Cape Town, Napa, Bordeaux, Florence and others).
The first steps in the sphere of wine tourism in Georgia were taken in 2012-2013 when, with the support from the National Tourism Administration, it became possible to mark enotourist routes. In the spring of 2014, Georgia hosted the sixth International Wine Tourism Conference which was organized by the National Tourism Administration and the National Wine Agency and took place in Georgia for the first time.
It is important that, against the background of growing interest towards Georgian wine on the part of various target groups, the state is able to appropriately address the newest challenges in the tourism sphere. The national tourism strategy in Georgia which will be elaborated by specialists in the spring should envisage the promotion and advertisement of Georgian wine as one of the key tourist products on the global scale.
© Georgian Wine Club, National Wine Agency