- Posted on Thu, 02/26/2015 - 01:08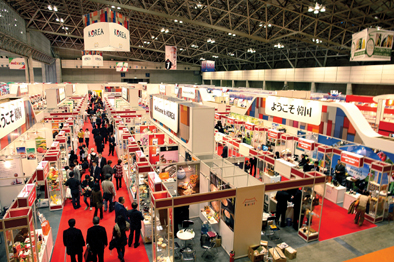 It is worth to mention that, February was a pretty successful month in terms of promoting Georgian wine. More than ten Georgian wine companies - "Chateau Mukhrani" and GWS, "Badagoni", "Winery Khareba", "Mukado", "Lukasi", "Bagrationi 1882", "Kindzmarauli Marani", "Telavi Wine Cellar", "Wine Man", "Shumi", including Georgian naturalist wine makers - "Iago's Wine", "Pheasant's Tears", "Jakeli Wines", "Iberieli", "Mandili", "Our Wine", "Okro's Wines", "Lagvinari" and other companies or family wine cellars participated in every important event throughout the world.
In February, Georgian wine was awarded with special prizes on various international festivals. It should be noted that companies "Shumi", "Chateau Mukhrani" and GWS received double gold and silver awards on competition CWSA (China Wine and Spirit Awards), including double gold and silver awards at SAKURA competition in Japan were awarded to "Lukasi" and "Telavi Marani" wines.
For the purposes of promotion of Georgian wine, Lisa Granik (MW) provided special workshop at the Boston Wine Fair.
By the support of the National Wine Agency, Georgian winemakers will participate in international events, in March.
On March 3-6, 40th international Trade Fair of Food and Drinks will be held in Japan. FOODEX JAPAN is the oldest and large scale international fair in Asia, since 1976. 2800 representatives from 83 countries will be presented on the event and thus, following its trading purposes, about 75000 trading professionals will be presented on the fair, including buyers, wholesale trades and distributors from Asian countries.
The following wine companies will represent Georgia at FOODEX JAPAN 2015 - "Kimerioni", "Telavi MArani", "Kakhuri", "Kakheti Wine Cellar", "Shumi" and "Winery Khareba". Various award giving ceremonies will be held in the framework of the Fair. One of the interesting nomination is Young Mothers Grand Prix, where women's favourite wines are to be revealed. After SAKURA competition, it is interesting which Georgian wines will be appraised by women.
International Trade Fair for Wine and Spirits - ProWein Düsseldorf was founded 20 years ago, in 1994 and presently, it is one of the largest and popular Fair. Traditionally, Fair takes place in Düsseldorf, though in recent years, Fair jumped beyond borders (ProWine China, ProWine Asia) and step by step it reunites new trade segments in new regions. About 2662 winemaker will participate in ProWein Düsseldorf 2015. Fair includes wine samplings, forums, online show rooms, workshops and awards. For sixteenth time, unprecedented number of wines - 19 winemakers will be presented from Georgia. Workshop on Georgian wine:"Qvevri Culture and Classical Wines" will be supervised by magazine VINUM - Europas Weinmagazin.
Georgian winemakers will participate in International naturalist wine competition in Italy. This competition will be held in March 20-22, for twelfth time in Cerea, near Verona and is organized by the actors of Vini Veri Consortium. Major message of the Competition is - "Transparent Label for to win!", indicating the importance of providing detailed information on food and wine products. Wines from more than 100 winemakers will be presented on the Fair, including Italy, Slovenia, Austria, Georgia, Germany, France and Spain. Special attention will be paid to the oldest technology of Qvevri Winemaking. Wines of "Kerovani", "Pheasant's Tears", "Dasabami", "Cradle of Wine" and Archil Guniava Family wine cellar will be presented from Georgia at Vini Veri Fair.
At the end of the March, in the City of Chengdu, Sichuan Province, China, China Food and Drink Fair will be held for 92nd time; in the framework of the Fair Georgian Wine Masterclasses of Fengyee Walker, Adam Huang and Debra Meiburg are planned; special wine saplings, sampling - workshops - Three Cities Roadshow - after the event, in three different cities of China. The following companies take part in China Food & Drink Fair: "Bagrationi 1882", "Mukado", "Kakhuri Wine Cellar", "Shalvino", "Armazi", "Vaziani", "Winery Khareba", "Batono", "Sarajishvili', etc.
We hope that active and rich start of 2015 will be followed by more successful and diverse March, when Georgian winemakers stand against important challenges in the field of new market coverage.
© Georgian Wine Club, National Wine Agency
Tagged: