- Posted on Thu, 06/11/2009 - 08:00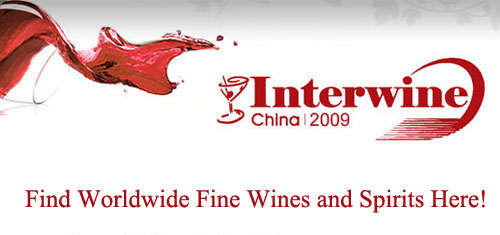 Tamar Khurtsia
Wine and brandy producers in Georgia will be participating next week in one of the largest wine and spirits exhibitions in Asia. Seven producers in total will exhibit at the Shanghai International Wine and Spirits Fair (SIWSF) from June 10 to 12.
"The event will provide a platform to highlight and promote Georgian wines and brandies in the South Asia region which is the best market for Georgian wines," said Levan DaviTashvili, a wine expert with USAID's "AgVANTAGE" project.
DaviTashvili said that the SIWSF is an exclusive event targeting industry professionals trading in wine, spirits and other alcoholic beverages both domestically and abroad.
Georgia's Teliani Valley, Telavi Wine Cellar, Bagrationi, Mildiani, Sarajishvili, Goletiani, and Tbilvino – all in cooperation with the sponsorship of USAID's AgVANTAGE project – and the Ministry of Agriculture will take wine to the Chinese exhibition in search of larger markets.
According to DaviTashvili, the SIWSF attracts thousands to Shanghai and will enable Georgian producers to develop new business contacts.
"It offers Georgian companies an ideal opportunity to expand their customer base through reaching out to potential buyers, organize face-to-face meetings and, ultimately, do business," he said. "The fair will also help wine makers keep up with the latest industry trends."
Fifteen years ago, wine consumption in China was close to nil. But according to a report published last year, Chinese demand for foreign wines has grown about 30 percent annually, affording lucrative opportunities.
The main competitors for Georgian wines in China market will likely come from Italy, Spain and Argentina.
"To compete with them the paramount importance is on which price segment the Georgian wine companies' will target," DaviTashvili noted. That's because the market price of a bottle of Georgian wine in China ranges between 6 and 15 USD.
Georgia's Department of Statistics reports that as of March this year, Georgia had exported 50,208 bottles to China.
Zurab Ramazashvili, owner of the Telavi Wine Cellar, believes that SIWSF will have positive impact for Georgian wine companies.
"Our company has a good chance to acquire a footing in the Chinese market, we have already established contacts with Chinese partners and are ready for future collaboration."
Currently Telavi Wine Cellar exports its products to 15 countries, including Canada, the U.S., Poland, Ukraine, Belarus and Kazakhstan.
During this year's first quarter, the company sold 331, 000 bottles – a decrease of 55,000 bottles compared to the same period last year.
Citing concerns over impurities, Russian Federation health officials banned the import and sale of all wine from Georgia in 2006. The Russian embargo was a huge blow to Georgia's second-largest export industry, which sold nearly 80 percent of its wine to Russia.
Since that time, Georgian wine companies have been trying to penetrate new markets.
But some say the Russian ban could also help diversify the export markets that had become too reliant on Russia, while wine producers paid less attention to the wine quality.
Yet, due to dual pressure from the global economic crisis and the August war, Georgia's wine export fell 28.6 percent from 2.18m bottles to 1.566m bottles in this year's first quarter compared to the same period last year.
The Ministry of Agriculture reports that Ukraine is the top importer of Georgian wine – consuming 36.7 percent of Georgian exports. But the latest statistics show exports to Ukraine have slumped 57 percent from 1.347m bottles to 572,000 bottles.
Belarus is in second place with Kazakhstan placing third.

Georgian vintners mostly produce dry, semi dry, semi sweet, sparkling and aromatic wines. Semi-dry wines make up 65 percent of the wine industry while 35 percent are mostly dry wines.
The Ministry of Agriculture's figures show that 218 companies have been in the industry but less than 70 percent are now operating. In total, 35 companies export their output. Georgian wine is exported to 38 countries.
Wine, vodka, liquor and brandy remain the most popular beverages in Georgia.
© Georgian Business Week
Tagged: