- Posted on Thu, 04/23/2015 - 12:07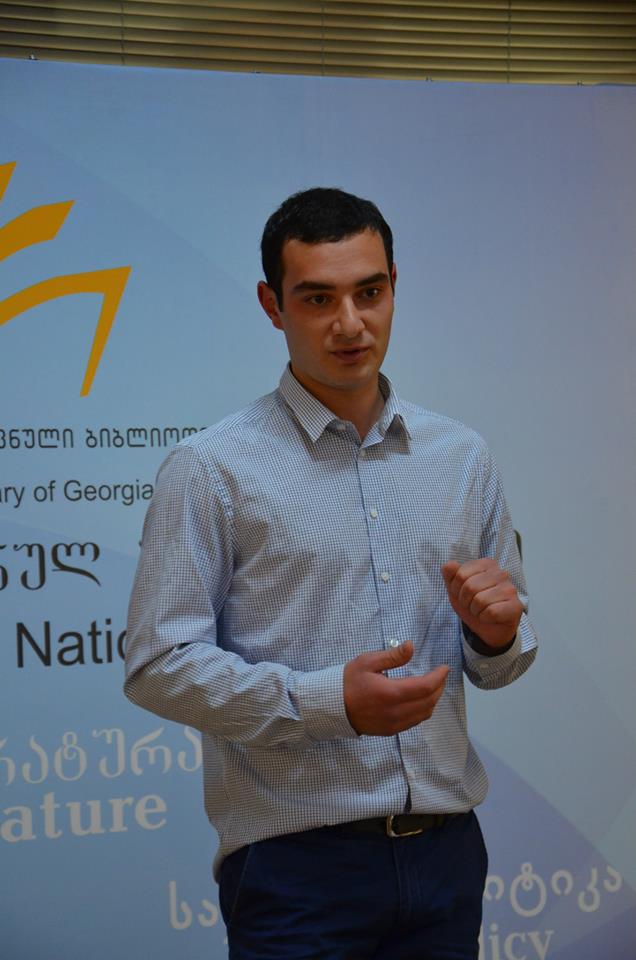 Wine packaging, bottling and quality of bottles and stoppers have been and remain important issues for all the time in winemaking. Georgian Wine Club continues the series of public lectures at the Conference Hall of National Parliamentary Library. This time, it hosted the young winemaker from "Corporation Kindzmarauli", Vano Shiukashvili. The topic of the lecture was "Proven and new wine stoppers in winemaking". Club members, wine makers, NGO representatives, wine lovers and interested persons attended the lecture.
The speaker gave an overview of the variety of stoppers, which are used in different winemaking practices: aluminum screw cap and glass stopper, stainless steel bottle cap, synthetic cork (molded, compressed, extruded, co-extruded), technical and natural cork stoppers; He summarized the benefits and risks of usage each type with practical, technical and financial aspects; what type of stoppers can be purchased at a lower price, in which case is the cap hermetic and which of them protects wine from oxidation, which one can be viewed as the most hygienic, or eco-friendly, etc. The speaker discussed some research-based practices.
At the last part of the lecture, Vano Shiukashvili talked about the practice of using stoppers in Georgian winemaking. In this case, the analysis was based on a survey of 28 companies, according to which all enterprises use natural cork stoppers; most manufacturers use agglomerate and two-layer agglomerate. Some of them rarely use aluminum screw caps for rosé wines and little bottles. Synthetic corks are consumed most rarely in Georgia at present.
As for the near-term challenges of Georgian wine industry, in consequence with the slow but stable development of consumer culture, wine packaging is paid great attention in local and international markets. In addition, the demand and production of rosé and white aromatic wines increases. All the subjects above give a special relevance to stopper related issues and provide the need for the development of the wine industry in this direction.
© Georgian Wine Club, Wine Information Center
Tagged: