- Posted on Thu, 05/14/2015 - 12:15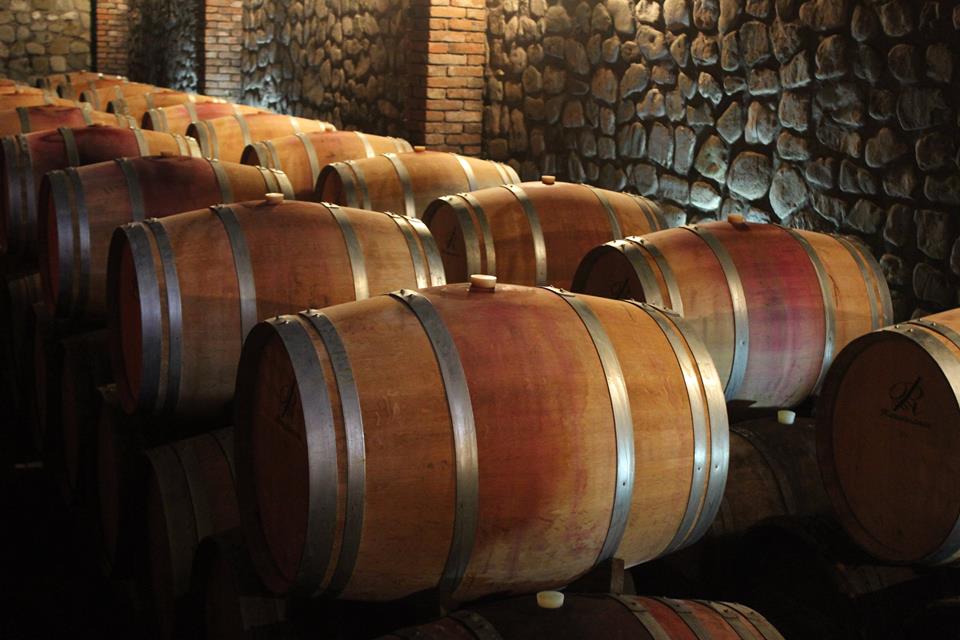 Photograph By Ketevan Adeishvili
On May 10, on the final day of the New wine festival 2015, wine tours for special guests from abroad such as sommeliers, wine bloggers, wine journalists, writers, wine and spirits distributors were arranged in Kakheti and Kartli regions. Local wine professionals and representatives of media industry and tourism organizations were also involved in the tours.
Wine tours included visits and tastings to the important enoturistic facilities of Kakheti and Kartli - large and small enterprises, wine restaurants, museums, and family wineries. Guests visited "Velistsikhe Veranda" ("Kakhetian Traditional Winemaking"), "Pheasant's Tears" and "Kerovani" cellars, Kvareli "Tunnel" ("Winery Khareba"), "Corporation Kindzmarauli" and "Shumi" enterprises, museums, storage facilities, and collection vineyards in Kakheti. Wine tour in Kartli region was mainly focused on the visits in small and family wineries. The guests have visited and tasted the wine in Gogi Dvalishvili, Giorgi Revazashvili and Iago's cellars, and visited the historical monument – Ateni Sioni.
Visitors from different countries took part in the tour: Sally Prosser, a popular food blogger; Sophi Ribi and Alfredo Parinaso, sales representatives; Sarah May Grunwald, sommelier and wine blogger, journalists Martha Abbott and Catherine Tan, Mariëlla Beukers, wine writer and author of wine chronicles; Tatiana Grybova –journalist, Keiko Kato, and May Hannano- photographers from Japan and others. National Tourism Administration ensured their special visit to Georgia for "New Wine Festival".
Head of Wine Tourism Association, Elene Bukhaidze believes that similar info tours, where tourists see, hear and feel things, is more effective marketing tool than giving them the information described in brochures. The publications and presentations that foreign journalists and bloggers will create will become an important condition for attracting visitors in future.
The National Wine Agency, Tbilisi City Hall, the National Tourism Administration, and "Borjomi" supported "New Wine Festival 2015". Informational support provided "Wine Information Center" and "Marani" (vinoge.com), GDS TV, Radio "Utsnobi", Radio "Jaco". The event partner was the National Parliamentary Library of Georgia and GT Travel Group.
Counting of time for "New Wine Festival 2016" has started from May 11.
© Georgian Wine Club, Wine Informational Center
Tagged: