- Posted on Fri, 06/19/2015 - 17:44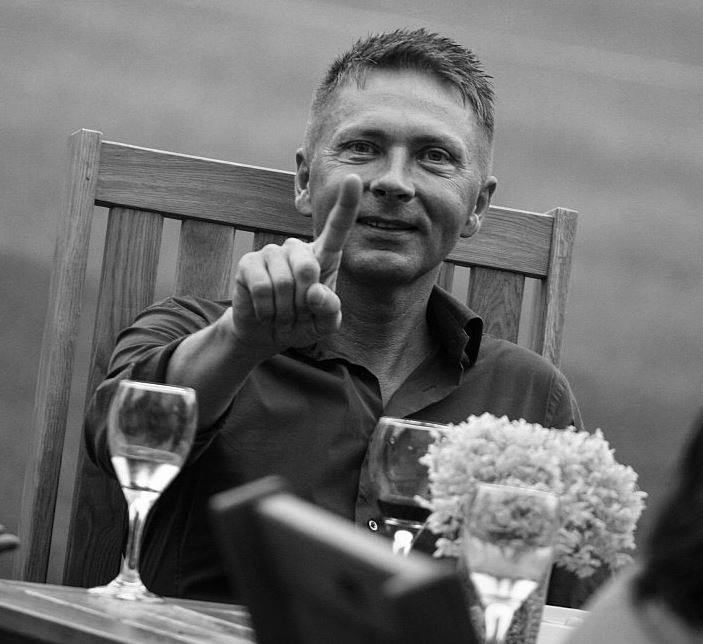 Mariusz Artur Napora is a member of Polish Association of Sommeliers. A few weeks ago, he visited Georgia in frames of the shootings of the reality show "Trip of Sommeliers" about which our readers have already learned. Mariusz together with his friends decided to help victims of Tbilisi flood. He wrote a letter to the world's sommeliers and called on to help Tbilisi victims. He also planned a campaign, entitled "Warsaw for Tbilisi", with the participation of Polish sommeliers, winemakers, artists, politicians and athletes.
Concerning this issue the Wine Information Centre provides an interview with Mariusz Artur Napora.
- Hello, Mariusz! Who was the initiator of the supporting campaign for Tbilisi?
- Hello. I was the initiator. I heard about the disaster that took place in Georgia on Sunday and immediately began organizing the idea. Originally, I had conceived a little activity, but now it is taking the form of large-scale event. The name of the campaign is "Warsaw for Tbilisi".
-Who are involved in the campaign? Who else are organizers?
- I am doing everything myself now, although I have the support from the Polish parliament. Artists - Martin Nielaba, Max Maxx, poet and journalist - Ewa Karbovska, poet and actor - Janusz Rybczynski, wonderful person, culinary genius - Nestor Grojewski (CRUDOP), wine importer - Jacek Wysocki, the head of United Music Agency - Catherine Ignatowisz, graphic designer - Andrzej Heinrich, a well-known athlete, winner of the Dakar Rally - Rafal Sonic, Polish winemakers, MP - Michael Szczerba, Chairman of the Georgian community - Ekatherine Loladze and, of course, Ambassador Extraordinary and Plenipotentiary of Georgia to the Republic of Poland Nikoloz Nikolozishvili have joined the campaign.
-What type of the campaign are you planning?
Very soon with support of Polish parliament members and Ambassador Extraordinary and Plenipotentiary of Georgia to the Republic of Poland Nikoloz Nikolozishvili will be held the auction in Warsaw where books, paintings, wines and other important items will be sold. The collected amount of money, initially, will be transferred to the account of the Georgian community in Warsaw, Poland. We expect great interest of the Polish media. In addition, I sent an open letter to the world sommeliers. I am much honored to help Georgia somehow, and I do everything for it. I hope everything will be well.
Thank you very much!
By Keto Ninidze
18.06.15
© Georgian Wine Club, Wine Information Center.
Tagged: