- Posted on Fri, 06/26/2015 - 11:18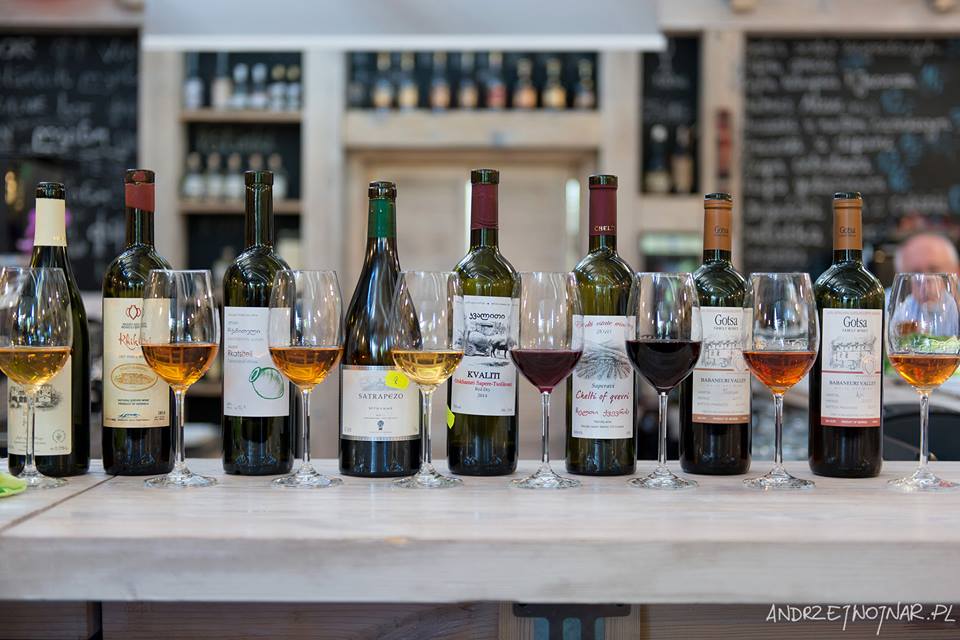 Photos: Andrzej Wojnar
On 23rd of June in the wine bar Lipowa 6F/ Krakó Slow Wines in Krakow was held the closed tasting of Georgian Qvevri wines. This event was supported by the National Wine Agency and was attended only by professionals – wine importers, distributors, journalists, bloggers and etc.
This is a listing of wines, which were displayed at the tasting: Rkatsiteli 2013 –Tbilvino, Rkatsiteli (Glekhuri) 2012 – Teliani Valley, Chinuri 2013 – Iago Bitarishvili, Krakhuna 2013 – Lagvinari, Kisi (Vinoterra) Schuchmann Wines Georgia, Khikhvi 2014 – Chotiashvili's vineyards, Rkatsiteli 2013 – Tsikhelashvili's Cellar, Mtsvane (Satrapezo) 2011 – Telavi Wine Cellar, Otskhanuri Sapere, Tsolikouri 2014 – Kvaliti, Sapere 2010 – Chelti. The tasting was personally visited by Beka Gotsadze (Gotsa's Familly Cellar), Kisi (Babaneuri Valley) 2013, Chinuri (Mukhrani Valley), Saperavi (Babaneuri Valley) 2013 and Nika Bakhia (Nika's Cellar) who has presented Saperavi 2013, Nika Nika 2014, Rkatsiteli 2014, 2013 and Chacha.
As Mariusz Kapczynski , the tasting organizer and the head and Editor-in Chief of the wine specialized media Vinisfera pointed out in his talk with the Wine Information Centre, "It was unique tasting. First time in Poland we had opportunity for tasting so a great variety of Qvevri wines. It is a great Georgian tradition any really authentic and alluring style of wines. Particpants had many good impressions. Also presentations of wines form Beqa and Nika winery were fantastic - with their explanation of metod of production, philosophy, etc. Great, open minded guys and wine artists! I hope we will repeat this kind of tasting in different cities in Poland."
As you might know, Poland is one of the growing and strategic markets for Georgian wines. In scopes of the marketing campaign of Georgian wines the National Wine Agency actively cooperates with separate professionals as well as TV and printed media in Poland. Seven such tastings are already planned to be held in Poland this year.
© Georgian Wine Club, Wine Information Center.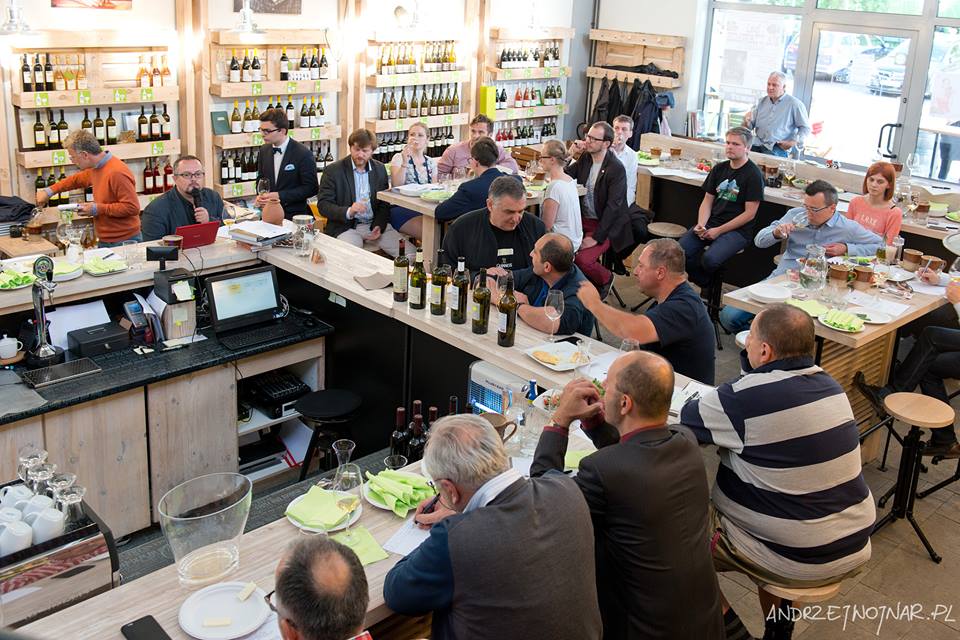 Tagged: