- Posted on Wed, 04/22/2015 - 13:00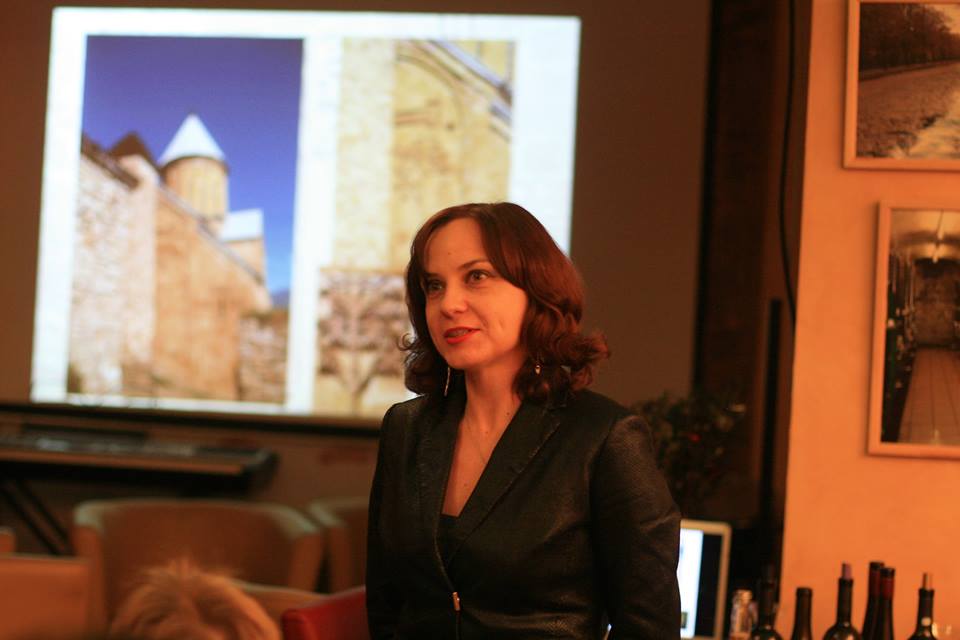 By Keto Ninidze
Wine professionals in Georgia often talk about the necessity of Georgian wine image modification in post-soviet countries, including Russia. In their opinion, myths and stereotypes of Georgian wine's taste and marketing potential prevents promotion of high quality Georgian wine to the Russian market. The origin of these stereotypes comes from unhealthy experiences in soviet viniculture and wine consumption. One of these stereotypes is that only low price Georgian wine is in demand in the Russian market. There is a view that taste opportunities of Georgian wines are primarily within the range of semi-sweet aromas.
It would be interesting to do a research on Georgian wine consumer habits and attitudes in Russia implying the age, social aspects and values. However, at this stage, we can allow such a hypothesis that a large majority of consumers and wine experts of our neighboring country lack information about diversity of Georgian wine and their aromatic potential. In this background, particularly interesting and valuable is the activity, aimed at the promotion of relatively unknown, high quality Georgian wines in post-Soviet countries.
More recently, on April 17-18, in the Ukrainian capital, series of large-scale events, titled "New Georgia" were held, which aimed at establishing new approaches about the Georgian wine in the Ukrainian market. Ukrainian professionals and wine importers always pay particular attention to the modern winemaking challenges in Georgia. We must mention the admirer of Georgian wine Denis Marchenko, who has long been actively involved in the wine topics in Ukraine and enologist Nukri Kurdadze, who has been leading high-class wine tasting sessions for professionals in Moscow, since 2013.
On April 16, with the initiative of sommelier and wine enthusiast, Natalia Sorokina, Georgian wine tasting session was held in one of Moscow's Italian bar- restaurant "Остерия Тоскана". Representatives of wine sales field such as managers of trade companies, sommeliers, wine school and wine e-magazine "Дижестив" attended the session. According to the event organizer, Natalia Sorokina, the goal of the event was to show the real face of Georgian wine once again, that is less known among the market specialists in Russia. As Sorokina says, Georgian wine earned great appreciation of invited professionals and that is most valuable for her is that those people who have been coordinating wine tastings and various events in Russia rated the event high. Lagvinari wines such as Tsitska, Tsolikouri, Krakhuna, Aladasturi, Otskhanuri Sapere, Goruli Mtsvane and Saperavi were represented on the tasting. Rkatsiteli 2012 of "Georgian Accent" and Mukuzani 2011 of "Mukuzani" were also offered to taste.
Natalia Sorokina is currently a cavist of one of the vinoteca in Moscow. Her road with the Georgian wine was crossed in 2013, her interest was so serious that at the same year Sorokina left a stable and comfortable job in a big company of Moscow and began studying at wine school.
It is symbolic that this event was held on April 16, exactly one year after her first tasting session in Moscow. From spring 2014 with the initiative and attempt of Natalia Sorokona 8 Georgian wine tasting sessions were held for wine professionals in Moscow; the organizer buys the wines herself for the events. These events are closed, with few attendants; however, its focus is on quality oriented. The tastings are thematic, for instance, the 2014 tasting theme was "ambers", more recently, on March 17, semi-sweet wines were tasted.
The taste of Sorokina and her partners Tamila Alekseeva and Pavel Alekseev (Winearound) are oriented towards naturalistic wines. Company Winearound finds out naturalistic wines throughout Europe and presents new faces and names in Russia. Georgian natural wines attracted great interest in them and they actively cooperate with Natalia Sorokina to promote these wines.
Plans of Sorokina and her friends are related to the ideas of comparative tasting of European and Georgian distillated tinctures. She is also going to visit Georgia to study the local wines and deepen communication with wine producers.
© Georgian Wine Club, Wine Information Center
Tagged: