- Posted on Tue, 04/14/2009 - 08:00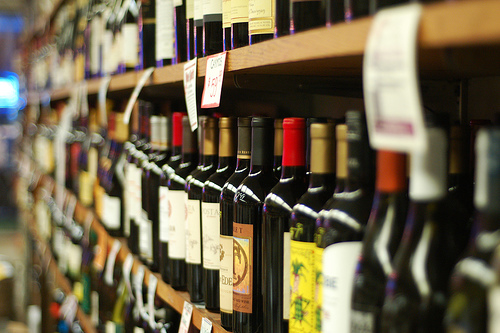 Manana Vardiashvili
Wine export from Georgia decreased 28.6% from 2.18m bottles to 1.566m bottles in Q1, 2009 compared to Q1, 2008.
According to the Ministry of Agriculture, Ukraine remains the top export market as 36.7% of Georgian wine goes there. But exports to this country slumped 57% from 1.347m bottles to 572 thousand bottles.
Belarus is in second place and Kazakhstan is the third largest destination country where Georgian wine went.
Georgian wine is available for the first time in wine stores in Sweden, Kyrgyzstan and China with 40 000, 39 000 and 37 000 bottles sold there, respectively.
Wine was exported to 33 countries in total this year while only 22 countries were selling it a year earlier.
The wine industry is one of the most important branches of the Georgian economy. It was a top export commodity in the Soviet times but disappeared even from the top 10 list now.
Profile of Georgian wine market

Wine, vodka, liquor and brandy are the most popular beverages in Georgia.

Georgian vintners mostly produce dry, semi dry, semi sweet, sparkling and aromatized wines. Semi dry wines make up 65 percent of the wine industry while 35 percent are mostly dry wines.

According to the Ministry of Agriculture, 218 companies are registered in the industry but less than 70 percent are functioning in reality. 35 companies export their output and Georgian wine goes to 38 countries.

Teliani Valley, Tbilghvino, Tbilisi Wine Cellar, Telavi Wine Cellar, Georgian Wine and Beverage Company, Taro, Vaziani, Shumi, Khareba, Kindzmarauli and TbilVazi are the biggest producers. Most of them have state-of-the-art equipment and are oriented on exports.

90 percent of the wine goes to exports and only 10 percent is marketed locally.
In the aftermath of the Russian embargo
In 2005, 78 percent of Georgian wine was sold on the Russian market. Only 15 percent of the total exports reached other post Soviet countries and some 3 percent on European and the US markets.
After Russia closed its doors to Georgian wine citing quality reasons, Georgian wine exports to the Russian market fell dramatically.
In 2007 Georgian wine exports dropped from 41m USD to 29m USD.
In the years following the embargo, Georgian wine headed to alternative markets in the former Soviet countries (mostly in Ukraine) and Europe (mainly in Poland) but the loss was hardly compensated.
According to official statistics, Georgian wine exports in 2007 made up only 36 percent of exports of 2005 levels.
Since the embargo, 73 percent of Georgian wine is marketed in the former Soviet countries, 16% goes to Europe and 5 percent to the US. Ukraine, Kazakhstan and Belarus remain the most stable destination markets while Latvia and Poland are key target countries in Europe.

Outlook for Georgian wine on the world market
Globally, the four countries that lead in wine production are: France (18.2 percent), producing about 52m hectoliters (hl) of wine; Italy comes in second with 17.6 percent and 50.5m hl ; Spain is third with 12.6 percent and 34.8m hl and the US come in fourth with 10.6 percent and 28.7m hl.
Georgia produces around 1m hl of wine annually and takes 0.3 percent share of the global market.
It is believed that the lack of professionals in the industry – like technologists, marketing managers, and wine-growers, is challenging the competitiveness of Georgian wine on European and US markets.
Kakha Bendukidze, former State Minister in economic reforms, says high price is one of the reasons why Georgian wine finds it difficult to penetrate new markets.
"Export should be economical. The export price of Georgian wine is much higher than, for example, Spanish wine. We do not know how to produce cheap wine," Bendukidze said.
According to him, 'some businessmen may choose the strategy of producing high-priced wine but others should prefer cheap wines. But there are no means of producing cheap wine in Georgia for various reasons. The high level of use of manual labour in agriculture may be one of them."

According to local experts, Georgian wine has a good chance to acquire a footing on the global market, but it needs the right promotion strategy as it is a relatively unknown product.
In light of the global financial crisis, many experts wonder why most Georgian vintners do not have a special anti-crisis plan.
Teliani Valley PR manager Natia Cholokashvili explains that the company continues operating in the regular regime. "In many European countries Teliani Valley is already selling its wine but we continue searching for new markets. Our main goal today is to penetrate the German market," she says.
Cholokashviili notes that the company will monitor sales and will draw up an action plan accordingly.
We are not selling a product which we produce especially for Europe and we are not considering cutting prices yet."
Telavi Wine Cellar, which is on the top spot with volumes of exports, is poised to reconsider its prices.
In his recent interview with GBC news agency, Telavi Wine Cellar Director Tengiz Javakhishvili said sales fell at the beginning of 2009 and the company is likely to sell 1.3m bottles instead of the projected 2m.
Telavi Wine Cellar exports wine to 20 countries with Ukraine (30%) and the Baltics states (30%) as its key export markets.
© 2005 Georgian Business Week
Tagged: