- Posted on Sun, 03/29/2009 - 18:35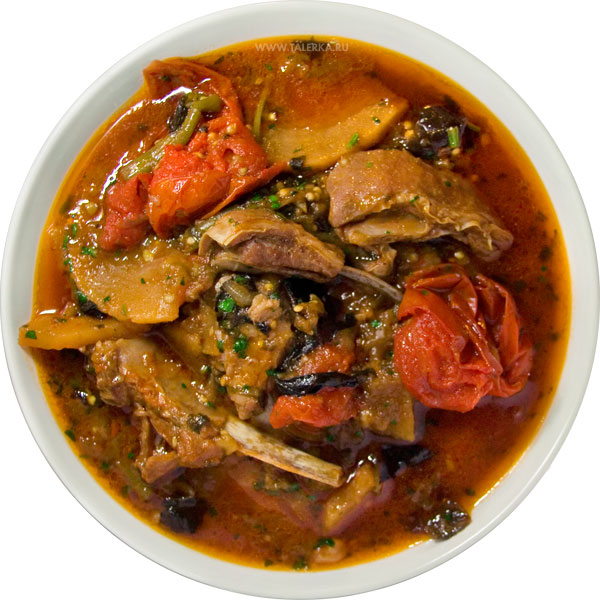 Place a layer of finely cut pieces of lamb pieces into a clay pot ( it is desirable to prepare each serving separately in small pots) followed by two medium-sized unpeeled tomatoes, one eggplant and two potatoes sliced into two. Season it with salt and pepper. Add sliced eggplants stuffed with salted lamb "duma," chopped garlic, parsley, basil and onions. Put the clay pots in a hot oven until reddening. Add dill and serve in separate clay bowls.
Ingredients:
lamb -1kg, potato – 1kg, onion – 700-800g, "duma" – 200g, eggplant – 6-7, onion – 1 clove, herbs – 4 bunches each, salt, pepper.
© vinoge.com
Tagged: