- Posted on Mon, 02/16/2015 - 12:36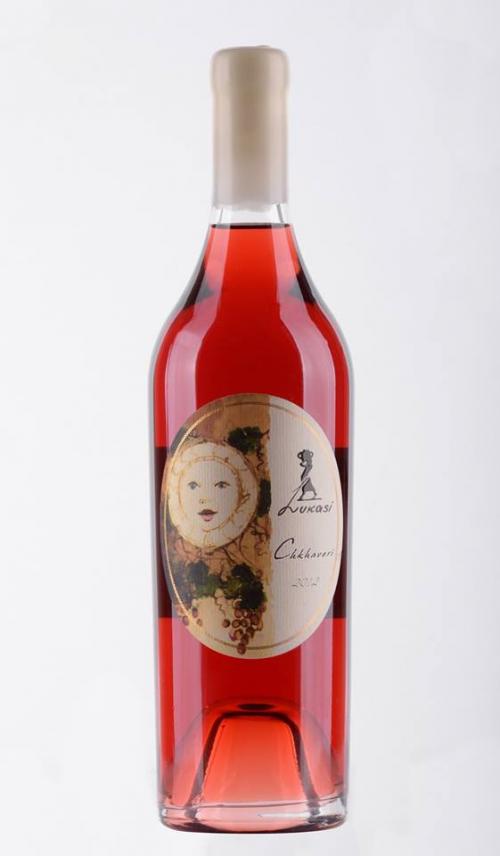 The Georgian wines were awarded with double Gold and Silver awards at "Sakura". The international competition "Sakura" is a large-scale event, which was already held for the second time. Its Jury members are female wine specialist – sommeliers, wine writers and journalists.
"Sakura 2015" took place at the Agnes Hotel Tokyo on February 1 – 4. 340 women wine specialists have judged 2904 entries. The Georgian wines took part in this competition for the first time and were already recognized among local experts.
On February 14th the numerous jury has already announced the winners. Only four honorable holders of the Diamond, the Double Gold, Gold and Silver awards were nominated and also winners of special nominations. Gurulchkhaveri 2012 wine produced by the company "Lukasi" was awarded with the Double Gold award and Mtsvane Kisi 2013 wine of "Tevali Cellar" got the Silver award.
Keti Gersamia, the founder of the company "Lukasi" points out that this success brought important challenges to the company. Several large-scale networks of restaurants and shops from Russia, Germany, Belgium and Austria expressed their interested in company's production. As a result, business negotiations of the future partnership are underway.
In addition should be noted that participation in "Sakura" is an important step, as it opens door to awarded wines to participate in other large-scale events. For example, in March these wines will be presented at the huge tasting and at FOODEX JAPAN 2015, which is one the significant food and beverage exhibitions in the East Asia hosting approximately 76 000 visitors.
© Georgian Wine Club, National Wine Agency
Tagged: