- Posted on Sat, 05/30/2015 - 12:38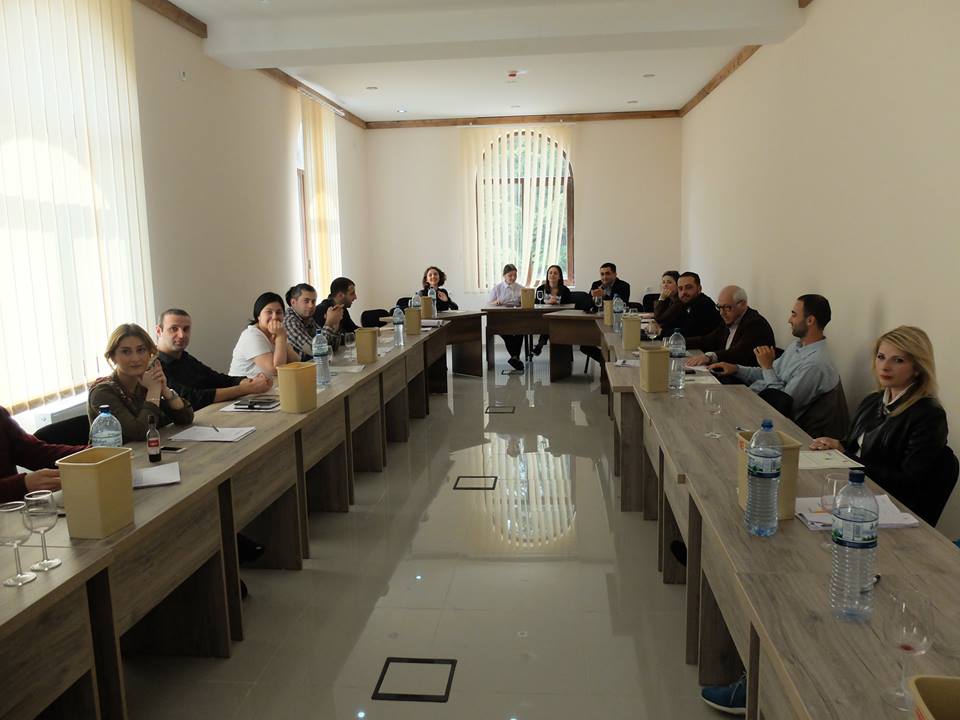 Trainings of the Georgian Wine Club are underway. An educational program offered by the club to people interested in winemaking and viticulture has become this year considerably large-scaled and available with support of the National Wine Agency. Trainings consist of a two-day module: winemaking, viticulture, wine diseases, wine and food pairing, wine offering and serving (how to sell wine) and wine tasting. Those who wish to be certified should pass summarized and practical exams by the end of an each module.
As Giorgi Berikelashvili, the director of Wine Club School told the Wine Information Centre - a number of people, who wanted to study in Wine Club School was unprecedented large this year and a number of applicants for each training exceeded 200, but registered number of attendees in each group does not go over 30. Giorgi Berikelashvili notes that the majority of these people successfully pass exams. But, the theoretical and practical exam of the wine tasting module run by Malkhaz Kharbedia, the president of Georgian wine Club turned out to be one of the most difficult for participants. A list of registered people of Georgian Wine Club education program mostly includes representatives of large wine producing companies as well as family cellars, members of Georgian Wine Club, employees of tourist companies, people working in winemaking or other related spheres, representatives of wine labs, students and others.
Giorgi Kipiani follows organic viticulture and winemaking practices in his family cellar in the village Kvanchkara in Racha. He has sent an application in order to gain more experience in winemaking. As Giorgi points out, he is more interested in organic practices, but still, seminars turned out to be rather interesting for him.
A journalist and a founder of the studio "Monitor," Nino Zuriashvili has registered in the Wine Club School duo to two reasons. For the first place, she want to restore the family tradition of winemaking, which was interrupted in the soviet time and also to try her forces into producing of Qvevri wine – in a little quantity and for her own consumers. The second reason is that she as a journalist is interested to explore current tendencies of viticulture and winemaking. "As a citizen, I am a big supporter of this tradition and will try my best to spread a word and maintain qualitative restoration of viticulture and widen awareness of this sphere…Your website is much helpful and informative for me, I think, I check out this site as often as IPN," – stresses the journalist.
Trainings of winemaking held on 28-29 May were run by the oenologist Temur Gonjilashvili and the upcoming module of wine and food pairing will be directed by Giorgi Dartsimelia on June 1-2.
© Georgian Wine Club, Wine Informational Center