- Posted on Wed, 06/24/2015 - 16:12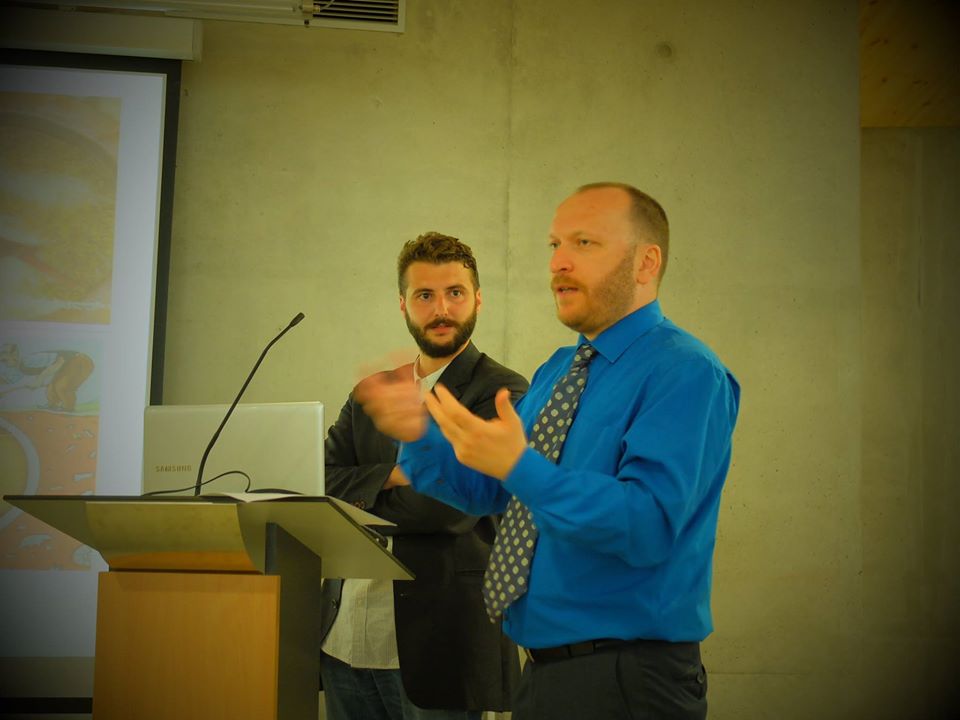 For some time now history of Georgian oenology and ancient wine culture attracted some of the oenologists' and wine writers' attention from different countries, though since UNESCO recognized Qvevri winemaking method as intangible heritage popularity of Georgian wine reached its zenith. Archaic Georgian winemaking culture and variety of breeds came to many media sources attention as well, including influential reviews for those are authentic proofs that world vine and wine history has its roots in Georgia.
Though, as usually, these issues do not get any farther then certain discourse; in the main they are reflected on wine world just through media language, therefore, Georgian qvevri wine is naturally linked with emotional context of blogosphere and social media. Together with this pleasing euphoria, all the efforts for bringing Georgian winemaking together with international academic sphere, supporting to the study of these issues in frames of scientific researches on international scale and creating preconditions for its integration with educational curriculums of world's biggest universities gain special sense.
On June 16 Georgian wine club, Georgian Experience and National Wine agency held large presentation in Bordeaux University National Agricultural school (Ecole Nationale Supérieure des Sciences Agronomiques de Bordeaux Aquitaine Bordeaux Sciences Agro), which is, in fact, scientific research and educational arm of Ministry of Agriculture, Food, and Forestry of France. Event was held with an aim to present Qvevri wine method historical and technological aspects to academic personnel and to the students of the University. Introduction was made by an oenologist and doctor of microbiology and biotechnology Guilherme Martins, who is also Master programs' coordinator at the above-mentioned school.
Presentation was held by Bordeaux University student and founder of Georgian Experience Davit Jishkariani and Georgian Wine club president Malkhaz Kharbedia. As he says, "This presentation was exceptionally interesting for it was held in University, in one of the most important wine educational centers of the world - Bordeaux Sciences Agro. Entire audience was students and academic personnel. They are not so called "wine snobs" but professionals either future professionals who really cares for novelties and tries to learn about subject as much as possible. All their questions were about details and it was impossible giving brief answers. Especially delightful was to hear their conclusions and parallels when tasting one or another (breed or sort) Georgian wine".
At the meeting held in interactive mode, number of audience members appeared to be much more then expected. Regarding to professors' and students' request presentation authors had to give most thorough explanation of Qvevri method. Together with cultural and value context, they discussed such technological details as Qvevri hygiene, temperature mode, inner surface of Qvevri and other questions.
Meeting organizer, Davit Jishkariani says: "Attention audience paid to fermentation process details in Qvevri was very delightful. In general, it turned out to be interesting and interactive evening. I wish to thank every organization and private person that supported us, specially rémi (University student self-government representative – K. N.) and Doctor Guilherme, who showed great enthusiasm right from the beginning and made great effort to help this meeting held. Also, to the members of Bordeaux University student organization – Antonella and Liing. And of course to those winemakers who delivered interesting examples for testing and to National Wine center for its large contribution. I hope, Agency will continue supporting events like this and we will continue to introduce Georgian wine and winemaking technology to the oenology students from all over the world".
Event was followed by degustation part, where together with Qvevri wines participants tasted Georgian wines made by European methods. It gave an interesting opportunity to compare Qvevri and European-style wines. Following wines were presented for degustation: Rose Chkhaveri (Iberieli), Kisi (GWine), Kisi (Winoterra), Goruli mtsvane (Chateaux Mukhrani), Saperavi (Jakeli Wines), Saperavi (Nika's Winery), Mtsvane-Kisi (Telavis Marani), Rkatsiteli, Khikhvi (Satsnakheli), Aladasturi (Lagvinari), Mukuzani (Tbilvino), Khvanchkara (Telliani Valley).
After the meeting, professors and students of Bordeaux Sciences Agro came with an idea to visit Georgia and learn more about local winemaking. Georgian Wine club is also in active idea-exchanging process with university regarding team academic and educational projects.
© Georgian Wine Club, Wine Information Center.