- Posted on Mon, 04/20/2015 - 22:00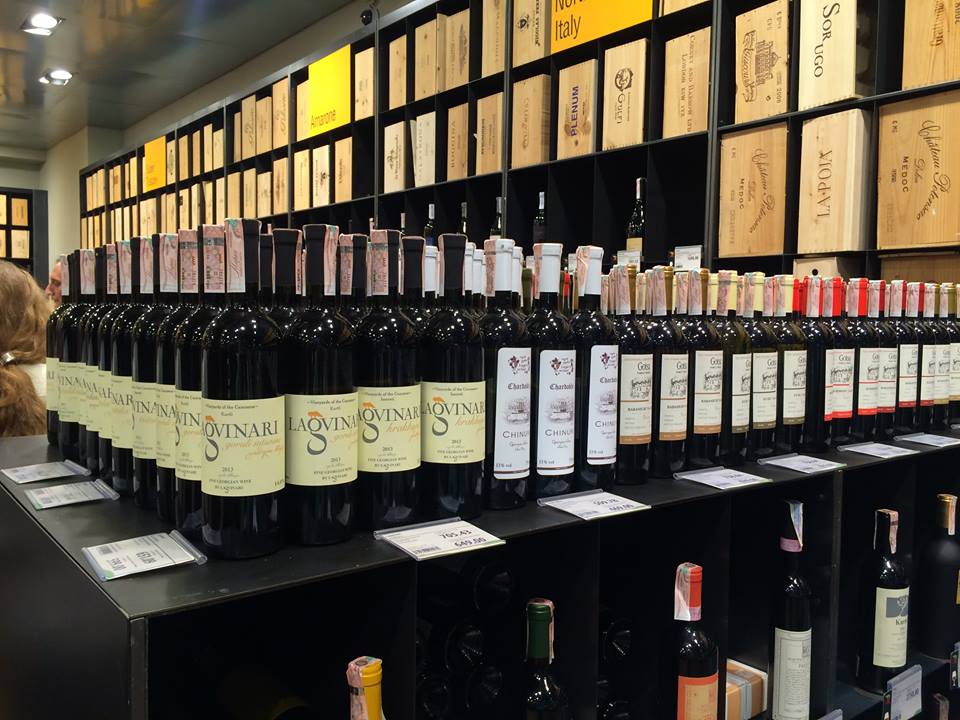 Despite the difficult economic challenges, Ukraine remains one of the main export markets of Georgian wine. The interest towards the Georgian wine and brand awareness is high in the country. This once again was confirmed on the Georgian wine days titled "New Georgia" held in April 17-18 in "Good Wine"-one of the biggest wine shops of Kiev. The six wine producers attended the event from Georgia: "Lagvinari", "Iago's wine", "Gotsadze Family Cellar", "Mukuzani", "Petriaant Cellar", and "Winiveria". 25 Georgian varieties, mainly qvevri wine, such as Chinuri, Tavkveri, Goruli Mtsvane, Tsitska, and others were represented on the event.
The event lasted two days. On April 17, "Good Wine" hosted a closed seminar and tasting session, which was held specifically for the representatives of shops, restaurants and hotels. At the same day, Georgian winemakers had a workshop with the journalists of the "Good Wine" magazine. This wine magazine pays close attention to the Georgian wine in recent time. We can recall the publication "Wonderful Georgia: Qvevri method" in March issue, and also Georgia and Georgian wine will be the main topic of the next issue. Interviews with Georgian wine producers will be published; the cover of the magazine will introduce Georgian naturalist winemakers to the Ukrainian people.
The first day of the event which was intended for wine sales representatives, caused great interest among professionals and amateurs, and on the April 18 event, which, had the naturalist wine fair character the number of visitors has exceeded 2000. "Good Wine" offers a variety of introductory activities to the customers; however, such a high interest has not been recorded towards any other activity. Extraordinary and Plenipotentiary Ambassador of Georgia, Mikhail Ukleba attended the event. After the closure of the event, the other closed event was held in a Georgian restaurant in Kiev called "Shoti". Tickets sold in advance to attend the event. Those interested in the wine had the possibility to personally contact with producers, who were presenting their wines to the guests in separate tables.
It is a long time "Good Wine" reveals special interest towards Georgian wines. Georgian wines have their respectful place in a room where high quality and price wines are displayed. The company sells 84 Georgian wines of 20 wine producers online on the website. The company has been working on the event "New Georgia" since summer 2014 together with the naturalistic winemakers, and plans to continue the close partnership in the future.
© Georgian Wine Club, Wine Information Center
Tagged: