- Posted on Tue, 09/14/2010 - 11:19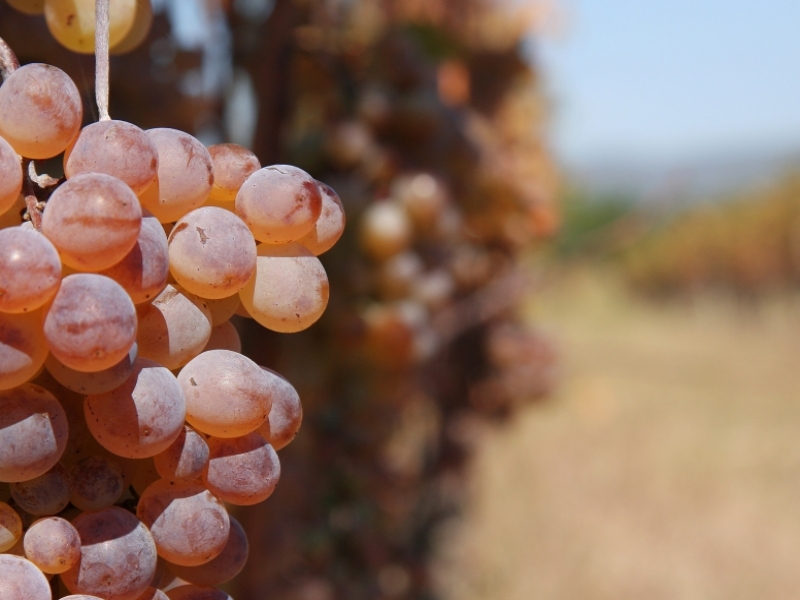 By Manana Vardiashvili
The 2010 grapes' harvesting has started with its traditional problems. And it seems the ways of solving these problems have remained traditional as well. In order to save Georgia vine-growing and wine-making industries, the government has decided to subsidize this field once again. The Georgian government tries its best reolve the crisis, which started right after the 2006 Russian economic embargo on Georgian products, by budgetary donations. Last year, just to finance the "promotion measures of harvesting grapes," it was spent 21.5 million GEL from the state budget. This year, in order to conduct successful harvesting and to cover the losses from drought and hail storms, the government is going to spend 6.1 million GEL.
According to official statistics data for last 5 years, the biggest harvest of vines was obtained in 2007. That year the harvest was 227,000 tones of grapes. In 2006 it was 163,000 tones, in 2009 – 180,000 tones and the least productive was 2006, when it was harvested on 130,000 tones of grapes.
But this year it is expected to get only 100,000 tones in Kakheti region. 58,419 tones form this amount it expected to be "Rkatsiteli" (a variety of white grapes), 22,831 tones of "Saperavi" (a variety of red grapes), and only 4,335 tones of hybrid variety of grapes. The wine-maker factories buy one kilogram of "Saperavi" for 40 tetri and "Rkatsiteli" – for 30 tetri. Additionally to this price, the peasants will get 15 tetri for each kg of Rkatsiteli from the government, and 25 tetri for Saperavi. However, only those grapes that will be used for wine production will be subsidized by the government.
"There will be no long queues in front of the wine factories, because the process of harvesting is well coordinated. According to the government policies, 6.1 million GEL will be used from the Reserve Fund to subsidize "Grape Harvesting 2010". The vine-growers will be able to get this money within three months after selling their products to the factories, while they will receive money from the wine-producers on the spot. Some wine-producers are ready even to accept a hybrid variety of grapes in their factories," – said Georgian Minister of the Agriculture, Bakur Kvezereli.
According to the minister, about 20 wine-producing factories in Sighnaghi, Gurjaani, Telavi and Kvareli regions will buy grapes for wine making. Kvezereli promises, that this year not a single kilogram of grape will remain unsold.
The government explains the necessity of financial support to the vine-growers because of the existing crisis in this industry. After losing the Russian wine market, the wine-making factories faced huge losses in their business to the tune of about 100 million USD. Georgian wine-producers were unable to deal with the loss of such a big captive market and could do not much in order to diversify the ways of wine-exports. As a result, starting from 2006, the utilisation of the grapes and wine produced became the problem of Georgian Government. Part of wine-producing companies decided not to buy grapes from the population but to plant their own vineyards. The harvest, which they get from their own vine-plantations, was enough for them to produce the amount of wine, which they will be able to sell. Another part still has wine produced in previous years and they have not been able to sell it even now, so they have no money for modern production process and there is no space left for young wine in their store houses.
The vineyards hold approximately 43,000 Ha of land in Georgia. Vine-growing and wine-producing are the traditional spheres of economic activity in Georgia. The money which Kakhetian peasant used to get from the exploitation of these products was the main source of their income. In spite of the government subsidy, the great majority of peasants are still not happy with the situation.
"1 kilogram of "Saperavi" must cost at least 1 GEL. With 65 tetri I am still not able to cover all expenses. I buy pesticides and fuel for a very high price. Do you know that 1 kilogram of plum costs 1 lari in the market? Is there any justification for that? In 2008 I have already cut down a part of my vineyard. But that time the governmental officials told us: 'you can not sell your product because it is a hybrid variety of grapes, you will always have problems with selling it to wine-producers.' I kept "Saperavi" and it is not a hybrid variety, but it made no difference! I've made my decision. I am going to cut down the rest of my vineyard right at the end of harvest season," – said Anzor Batiashvili, inhabitant of the village Sakobo in Kakheti region.
Part of analysts also criticise the prevailing governmental policy. The head of the "Agro-Development Group," Nikoloz Zazashvili believes that subsidizing the vine harvesting is the easiest and the most expedient solution for the Georgian government with only short term poltical gains. He says that this kind of policy has nothing in common with the long-term development strategy for the industry
"The government does not have long-term policy how to develop the vine and wine field. Unfortunately, neither peasants nor wine-producers have any vision how to develop it too. This problem did not occur yesterday. It is already 4 years since Russia imposed its economic embargo on Georgian wine. The peasants did not work on product quality improvements and the wine-producer have not found new markets for their product. Georgian wine-producing companies still can not sell the wine, which they produced last year. Even though I try hard, I can not even remember a single success during last four years in this field. Till now we have no major brand, which is familiar for foreign consumers and which they would ask for if they did'nt see it on the shop shelves. All these facts talk about the big problems of fruit pricing and weak export policy of our wine-producers."
According to official data, there are 218 wine and spirit producing companies registered in Georgia. Only 180 of them are still functioning and only 38 companies actually export their products. Georgia is presently exporting its wine to 30 countries; however the statistics on wine sales abroad is not really cheering.
"Georgian wine really has strong potential to enter the European market and to find its place there. But it needs strong and well structured export process and a good marketing policy as well. The government must work together with the farmers and producers in order to work out such a policy. But the government must not lead the process. All that is needed for official establishment of branding Georgian wine abroad is their support to vine-growers and wine-producers," – said the head of the "Agro Development Group," Nikoloz Zazashvili.
© The Georgian Times