- Posted on Sat, 05/30/2015 - 12:21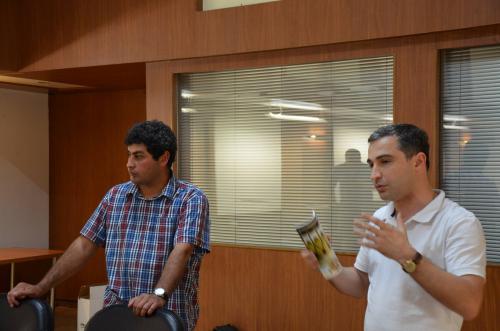 On 28th of May "Georgian Wine Club" held a meeting in the National Parliamentary Library of Georgia with representatives of those family cellars, which had represented their wines in order to participate in "New Wine Festival", but in due to different reasons, they were not able successfully to pass the evaluation phase. Approximately 50 family cellars from different regions of Georgia – Kakheti, Imereti, Kartli etc. were represented at this educational meeting. The seminar was run by oenologists Nikoloz Natroshvili and Misha Meskhi.
At the interactive meeting were discussed the most urgent problems regarding family wines of 2014 year's harvest. First of all, these problems referred to hygienic norms of wine producing and those diseases, which occur due to the erroneous technological processes. A list of the discussed topics also included other problems regarding viticulture. At the seminar were discussed specified themes as well as examples of separate wines.
Malkhaz Kharbedia, the president of "Georgian Wine Club" encouraged representatives of family cellars for more active cooperation – as it is a great opportunity to exchange complex of ideas and perspectives in the big society of winemakers and viticulturists, which is important for the professional growth and will also help in future to improve the quality of wines produced in family cellars.
© Georgian Wine Club, Wine Informational Center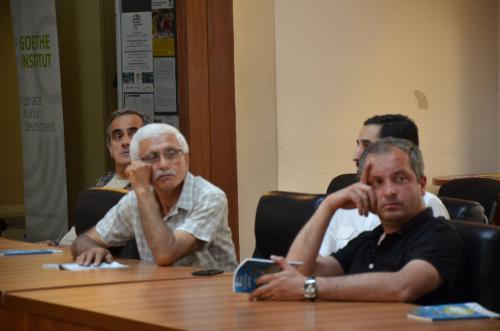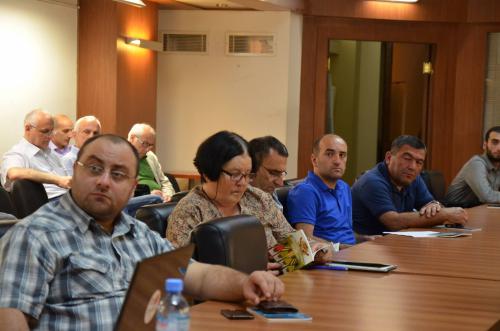 Tagged: