- Posted on Mon, 03/09/2015 - 12:56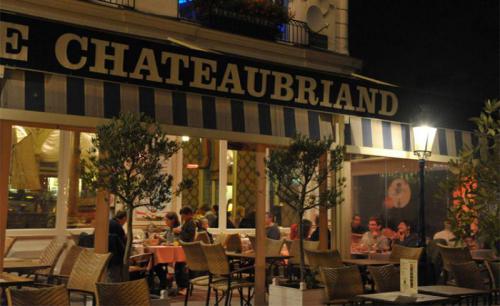 The famous French natural winemaker Thierry Puzelat will direct two significant tastings in the capital of France in the beginning of March. Georgian natural winemakers will take part in these events. Thierry Puzelat is an admirer of the Georgian wine and highly respects ancient traditions of the winemaking in Georgia. He is one of the heroes of a documentary "Origins of winemaking" by Philippe Gasner, dedicated to the 8000 year-history of the Georgian winemaking.
The big shop of natural wines La Cave will host the public tasting on the 8th of March and on March 9, in the restaurant Chateaubriand will be held the closed reception for special guests – sommeliers, owners of restaurants and wine bloggers. These events will be covered by the French TV and printed media. A number of natural wines from different regions of the world (Venice, Toscana, Slovenia, Catalonia, Georgia, Luara, Champagne etc.) will be presented at the wine tastings. Georgia is represented at the tastings by two companies – "Gold Wines" and "Pheasant's Tears".
The company "Pheasant's Tears" during the recent months was at focus of special interest for several important editions (New York Times, Forbes, Bloomberg Business etc.) The year 2015 started actively for "Gold Wines" as well. The company took part in the international festival of natural wines - La Dive Bouteille (France, Saumur) in January and at present – is visiting the most significant natural wine centers of Paris. At different times the company participated in the large-scale international events, such as – ViVit VinItaly (Italy), Real Wine Fair (England).
"Gold Wines" is taking part at La Cave and Chateaubrian wine tastings for the second time. The company will present a quite versatile selection of qvevri wines – Rkatsiteli and Mtsvane oldened in qvevri in 2010 and 2013, also Budeshuri Saperavi (2013) and its first natural sparkling wines – Rkatsiteli and Mtsvane.
© Wine Club, National Wine Agency
Tagged: