- Posted on Fri, 05/04/2018 - 11:58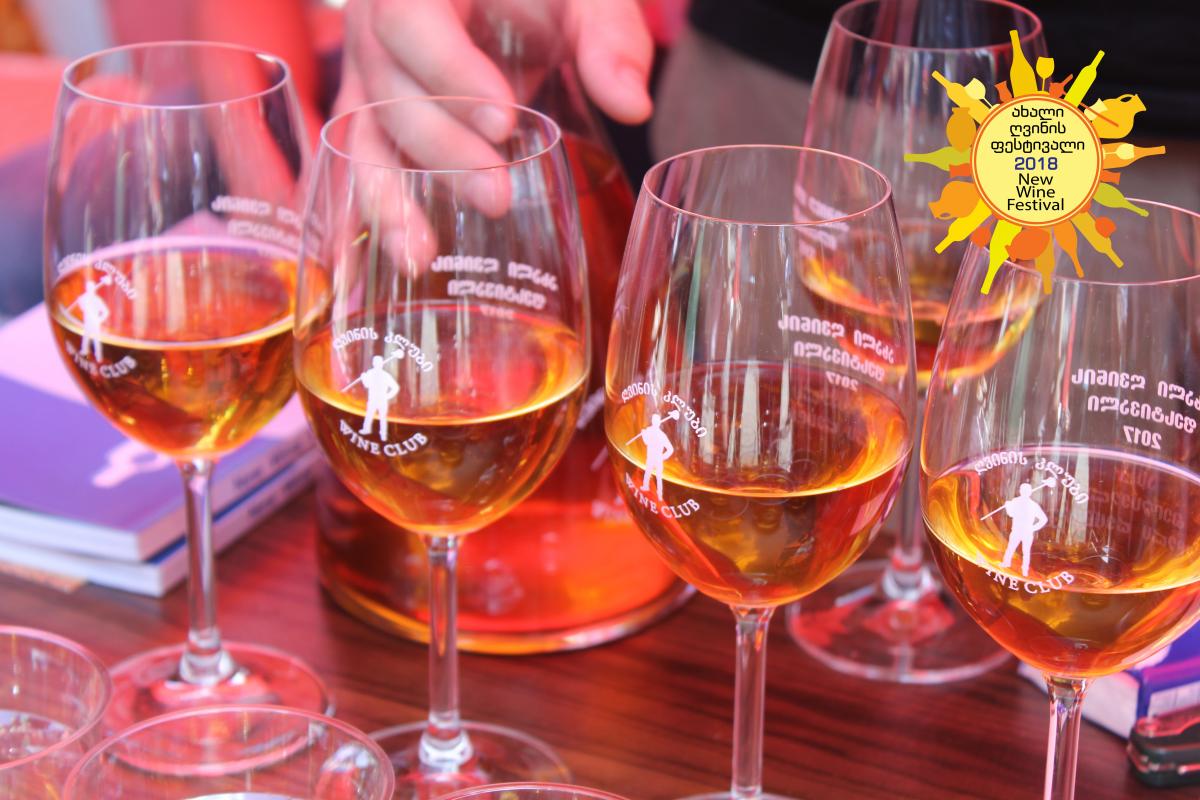 The Georgian Wine Club will host its ninth New Wine Festival on May 12, 2018. The event continues partnership with the National Wine Agency and Tbilisi City Hall. The information support is provided by Marani web portal (vinoge.com), Wine Information Center, Radio JakoFm, Radio Utsnobi. Other partners of the event are the Mtatsminda Park, the National Library of the Parliament of Georgia, wine bar g.vino.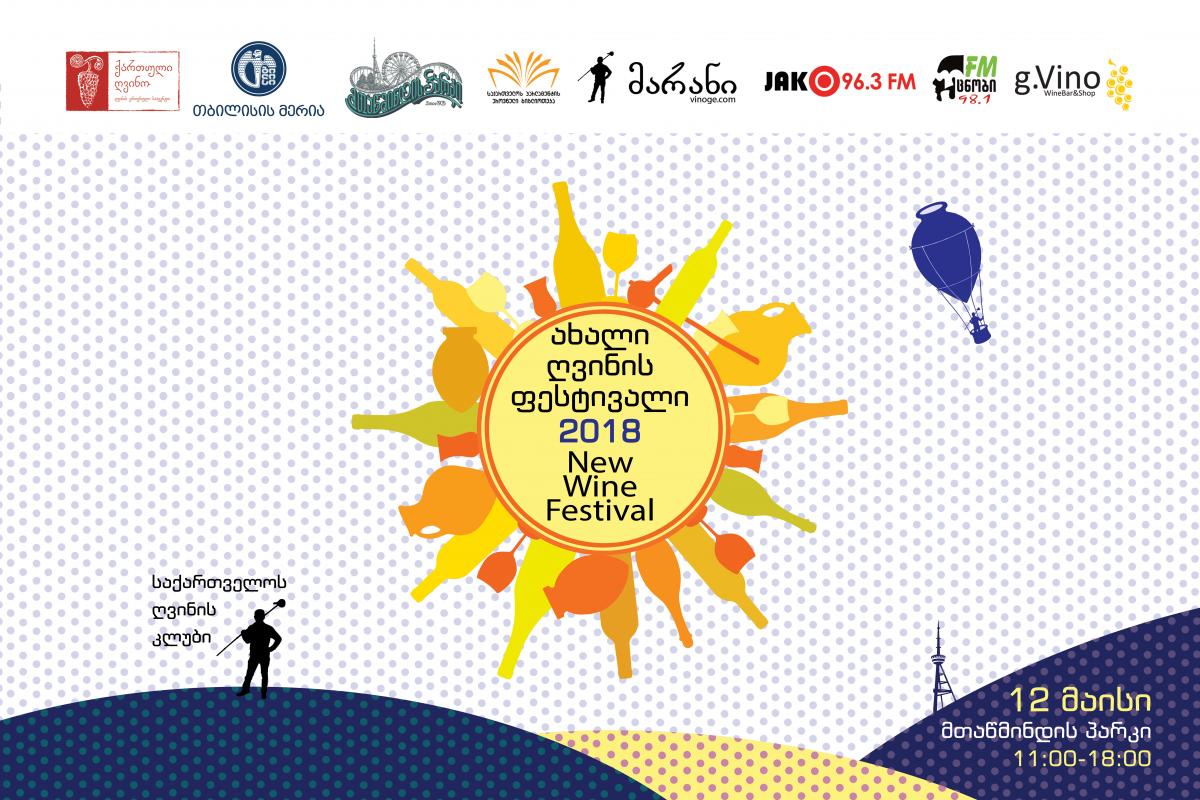 The fans of the Georgian wine will be welcome at the Mtatsminda Park on Saturday, May 12, 2018. Large wine companies along with medium and small wineries and family wine cellars will be happy to offer their new harvest (2017) wines to the visitors from 11:00 to 6:00.
The New Wine Festival 2018 will open with the traditional ceremony of qvevri opening, accompanied by the Georgian folk song Mravaljamieri. Traditionally, the qvevri will be full of the best wine from a family winery, carefully selected by the Wine Club.
The Festival is open for all visitors. It offers a full entertainment program, including quality music by Nali Band, Didgori folk group, the Rezo Kiknadze Jazz Band and Khoni Brass Band. The agenda has a lot of fun things to do. Visitors have a chance to win barrels filled with the best wine in the lottery. The potter conducts a pottery masterclass.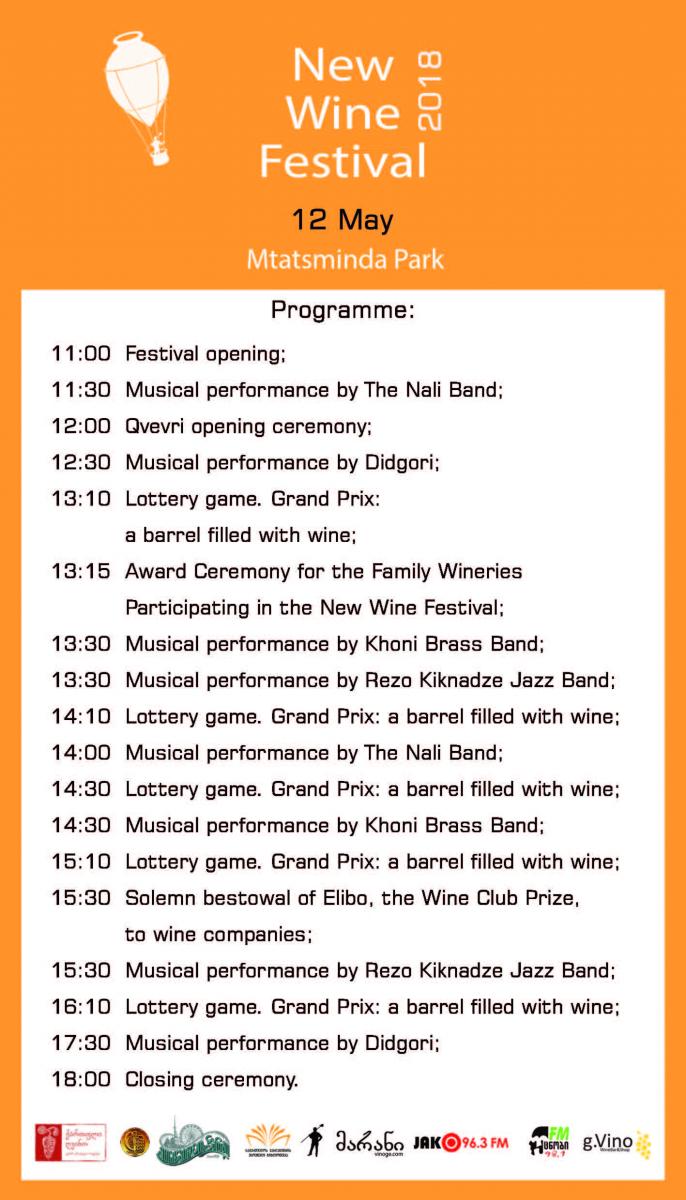 © Georgian Wine Club, National Wine Agency.
Tagged: