- Posted on Mon, 02/02/2015 - 12:11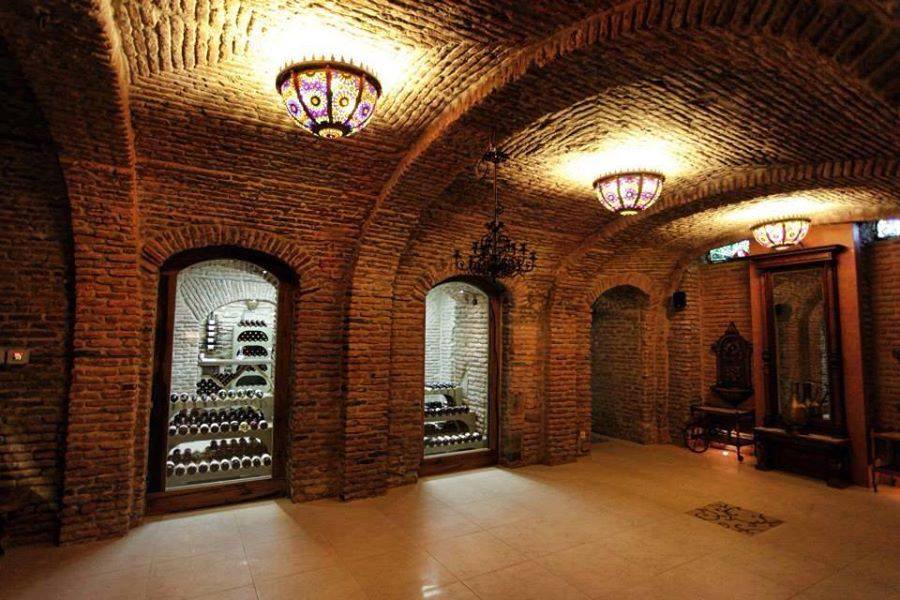 If we say that Georgia is the cradle of wine- making, from the beginning, it should mean the considerable attempt of enlarging the wine education and promoting among consumers to obtain the right approach to the wine culture. All this will be very helpful proper to display the Georgian culture and traditions to a foreign guest.
On January 30th the list of high class wine locations was enriched with an interesting place, the Hotel Vinotel, which is located in the centre, at #4 Elene Akhvlediani Street. The hotel location as well as its functional design is a part of a vivid concept and a kind of guarantee for the successful business project. While having an insight into the vision of idea authors and founders, it becomes clear that this business, is rather sophisticated and firm will of popularizing the Georgian wine and the Georgian culture in general.
There is almost everything in the hotel that might give to a foreign tourist a good perspective of the authentic Tbilisi. The concept of the project aims to blend the 19th century Tbilisi spirit with the natural winemaking and slow food philosophy. Antique and handmade furniture, walls and ceiling decorated by hand try the best in creating a very comfy and natural environment.
As Tea Jokhadze, the founder of Vinotel points out, one of the strategic purposes of the hotel is to popularize production of naturalist Georgian winemakers. It is a part of the strategy also that price of the Georgian organic wine will not be higher than its inner market cost. Moreover, the wine shop at Vinotel will be open not only for hotel guests, but it will be also accessible for everyone. Should be noted in particular that a consumer will be able to taste wine before purchasing it.

The hotel event managers and oenologists plan a series of interesting events very soon. Wine tastings, interesting discussions will be held at different wine halls and from spring at the open terrace too. These events will give a good opportunity of concrete wine assessment as well as critical evaluation of this or that product. Should be noted that Georgian winemakers are not pampered with such activities, consequently these events will be rather encouraging for them.
The wine expert Keti Jurkhadze, who is the main wine consultant at the hotel, shared with their future plans. Talking about it, she mentioned the idea of creating the unique wine bank, where rare varieties will be added to the existing and rather rich oenotheque.
© Georgian Wine Club, National Wine Agency
Tagged: