- Posted on Tue, 07/07/2009 - 08:00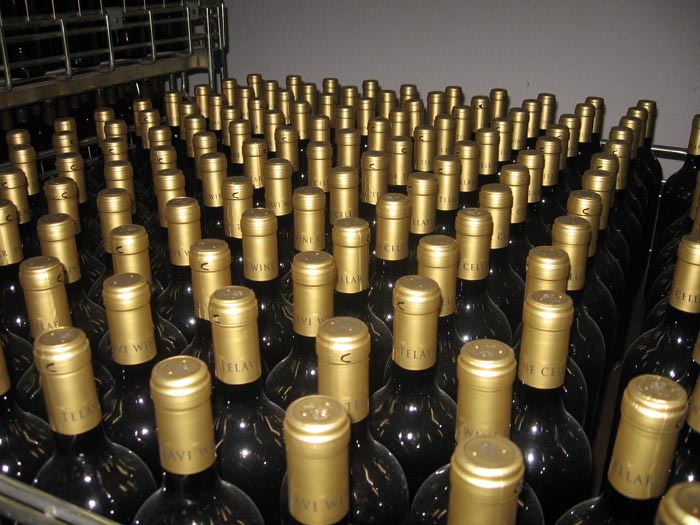 Nino Sikhuashvili
A Georgian winemaker has been awarded top honors at an international competition. Telavi Wine Cellar's Saperavi and Kindzmarauli recently earned best wines awards at the London International Wine Competition where about 10,000 wines were tasted by worldwide renowned sommeliers.
"Although Europeans and Americans have no penchant for Kindzmarauli's taste - semi-sweet red wine, it was still recognized as the best wines in this class," Zurab Ramazashvili, owner of the Telavi Wine Cellar, told GBW.
Telavi Wine Cellar is one of several Georgian companies that's been participating in international contests since 2000.
"The wines were selected according to the demand on world markets and the trends in terms of their taste," Ramazashvili said. He added that the key to his company's success is the base of raw materials and the professionalism of the company's team.
Telavi Wine Cellar produces 36 sorts of wine. About 12 percent of its output is sold domestically with the remaining 88 percent is exported to 15 countries, including CIS countries, Poland, the U.S. and Canada.
Bottle is priced between 4.5 GEL to 130 GEL.
The current financial crisis slashed the company's sales 8 percent compared to last year. Telavi Wine Cellar sold 1.8m bottles of wine last year.
"Our sales dropped because our foreign partners cut their reserve supplies but the demand on the markets remain the same," Ramazashvili said. "While the importer companies used to make reserve supplies for two and a half months they can only make reserves sufficient for one month only."
This year Telavi Wine Cellar has planted a pesticide-free organic vineyard on 10 hectares of Kindzmarauli grapes. They will be processed in accordance with international standards of organic viticulture which means that only organic products will be used during grape cultivation. Only blue vitriol hydrous solution or copper sulfate solution in Bordeaux mixture is applied in vineyards which is required by Georgian and international standards.
Zurab Ramazashvili is hailing the government's new initiative to unite all the Georgian vintners under one umbrella to acquire a stronger footing in the international markets. He said he believes that to make that happen Georgia should create the brand in consideration of the target audience where the wines will be exported.
"Georgian wine has a long journey to go to become firmly established on the European market," he said.
Telavi Wine Cellar does not have positive expectations about the coming 2009 season of vintage. Ramazashvili forecasts that this year the companies will not be able to purchase grapes in big quantities as they still have to sell last year's production. So, wine production this year will be also curtailed, he said.
© Georgian Business Week

Tagged: