- Posted on Thu, 02/05/2015 - 02:31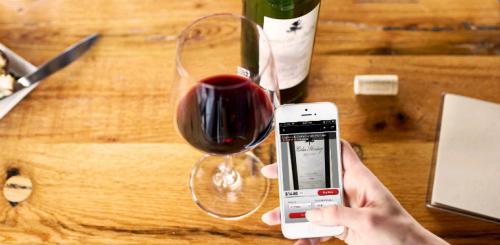 After the successful touring of the Georgian natural wines in France, Georgia will be presented at following significant events in the near future. So, it is planned to participate in two different exhibitions – Natural Wines in Rome (Vini Naturali a Roma) and the Boston Wine Expo 2015.
Vini Naturali a Roma will be held this year for the seventh time and will take place in the prestigious hotel Excelsior, which with words of organizers, is the ideal space for different types of wine tasting.
This festival was first organized by Tiziana Gallo seven years ago and by that time organic wines were not as popular in Italy as they are today. Only several winemakers took part in the festival from the beginning, but today the number of participants has considerably increased, as natural and biodynamic practices has involved more followers. These people are producing not only for their profit, in due to the fact that they are more motivated with non consumerist and pure relationship to the nature, which comes out from their live style philosophy.
At Vini Naturalli A Roma will be displayed more than hundred brands of wine of 82 companies from different areas of viticulture and winemaking. There will be a versatile collection of Qvevri Wine from Georgia – Archil Guniava Wine Cellar, The Gotsadze Family Wine, Iago's Wine Cellar, Jakeli Wines, Mandili, Our wine and so on – in total wine of 12 companies. Such a large participation of Georgian wine-makers shows that there is the keen interest of organizers in the amphorae wine. It is planned also to hold special discussions about the technology of wine making in Qvevri.
It must come as a significant news also that on February 5-6 will be held the special wine tasting "Meet the Winemaker" for the Italian media and the Trade Mission. This event is taking place in the capital of Italy as well and invited guests will have an opportunity to taste Qvevri wines – Rkatsiteli and Saperavi produced by Nika Bakhia, several brands of wine of "Lagvinari" – Krakhuna, Tsitska, Tsolikouri, Goruli Mtsvane, Aladasturi, Otskhanuri Sapere and Saperavi.
Just after a week from the Natural Wines Festival in Rome, on 14-15 February will be held the Boston Wine Expo (2015), which is a large-scale event for the more massive segment. The expo will put together wine companies and individual enterprisers from different countries – in total more than 2 000 wine brands of more than 2 000 enterprisers. This exhibition includes not only wine tasting, its line up is versatile and offers interactive events with participation of winemakers and chief cooks, also special educational seminars about different themes – beginning from the actual problems of winemaking, ending with pairing of wine and dishes, wine and chocolates or cheese.
In scopes of the event will be held a seminar ("The Republic of Georgia, Wines from the Ancient Vineyards") devoted to the Georgian wine, which will be presented by the master of wine Lisa Granik, who has been exploring traditions of viticulture and wine-making in Georgia from 80s. At the seminar guests will be able to taste 8 different wines from Badagoni, Winery Khareba and Kindzmarauli Marani.
On February 19th the Sweden city Gothenburg will host the large-scale wine tasting. This event will be organized by the wine club "Marani" based in Sweden and one of the founders of the club, Giorgi Skhirtladze. The wine club "Marani" was established two years ago with the support of "The Georgian Wine Club". It will be the first occasion initiated by this organization, adding its contribution to the popularization of the Georgian wine and the Georgian culture in general. At the wine tasting will be presented Georgian Qvevri wines and the Georgian cuisine, also one will have an opportunity to enjoy Georgian folk songs performed by the band of the Swedish amateur singers. Representatives of business –sector and ordinary citizens interested in Georgia and its wine culture will be able to attend this event.
© Georgian Wine Club, National Wine Agency
Tagged: