- Posted on Fri, 05/15/2015 - 14:41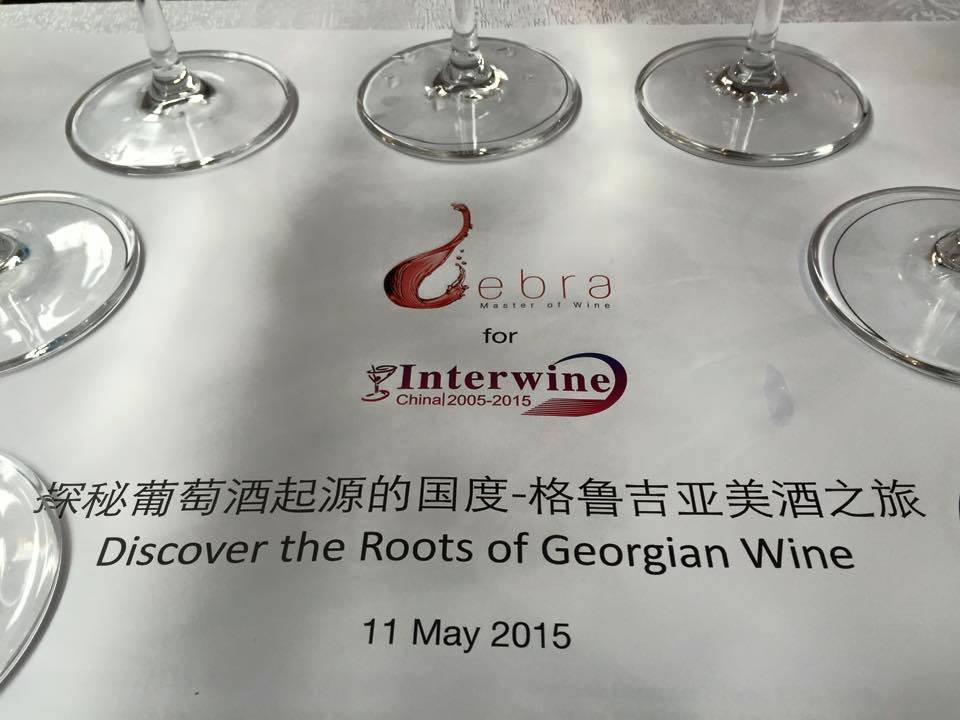 On the background of current economic crisis in dominant export markets of Georgian wine (Russia, Ukraine) Georgia continues active marketing campaign in some provinces and cities of China, which aims to increase awareness of Georgian wine and get sales representatives interested in Georgian wine.
Despite the fact that bottled wine import in China has decreased by 18.4%, dynamic of Georgian wine export in the past two years is in active progress. Compared to 2013, in 2014 exports to China has increased by 34%, and by the end of the year, Georgia moved up in the list of importer countries by 2 points (from 15 to 13). Earlier this year, the Georgian wine sales in China have increased by 66.4%.
Maia Tskitishvili, Representative of National Wine Agency in China, that is the most strategic market of Georgian wine, has arranged more than 30 meetings, tastings, and seminars with the representatives of local government and private organizations past two months. Georgian delegation took part in wine forums of China, where projects for future partnership have been developed.
It is known that key messages that portray history and antiquity of brand or product play effective role in Chinese market. On May 11, Debra Meiburg, Master of wine hold a seminar "Discover the Roots of Georgian Wine" (Hong Kong) that aimed promotion of long history and varietal diversity of Georgian wine. Wines of Château Mukhrani, GWS, Bagrationi, Winery Khareba, Kindzmarauli Marani, Telavi Wine Cellar, Besini, Armazi and Telliani Valley were presented to the tasting. The seminar was held in frames of International Trade Fair for Wines and Spirits (Interwine China 2015 Spring Edition), which was held in Guangzhou, China on May 12-14. Importers, buyers, distributors, representatives of restaurants and hotels visited the exhibition.
It is known that Debra Meiburg master of wine actively cooperates with the National Wine Agency in frames of the marketing campaign. She regularly leads tastings and seminars of similar nature in China, where wine professionals and representatives of sales and media take part. Well-known wine experts will lead such seminars, which will be organized in the two most important centers of Beijing, Ease Scent and Dragon Phoenix Wine Consulting. Candidate of master of wine, Fongyee Walker will be among them. 317 people will attend on the first stage of seminars.
Han Changfu, Minister of the Agriculture of China who recently visited Georgian local winemaking centers talked about the great potential of settlement of Georgian wine in the Chinese market.
As the official representative of National Wine Agency, Maia Tskitishvili declared, it is expected to approximately double the export before the end of 2015. In 2014 Georgian wine sales in this market reached 3.57 million US dollars, which is the 0.3% of state's total import. This year National Agency aims to increase this index up to 1% with the help of active marketing campaign.
© Georgian Wine Club, Wine Informational Center
Tagged: