- Posted on Thu, 04/23/2015 - 14:59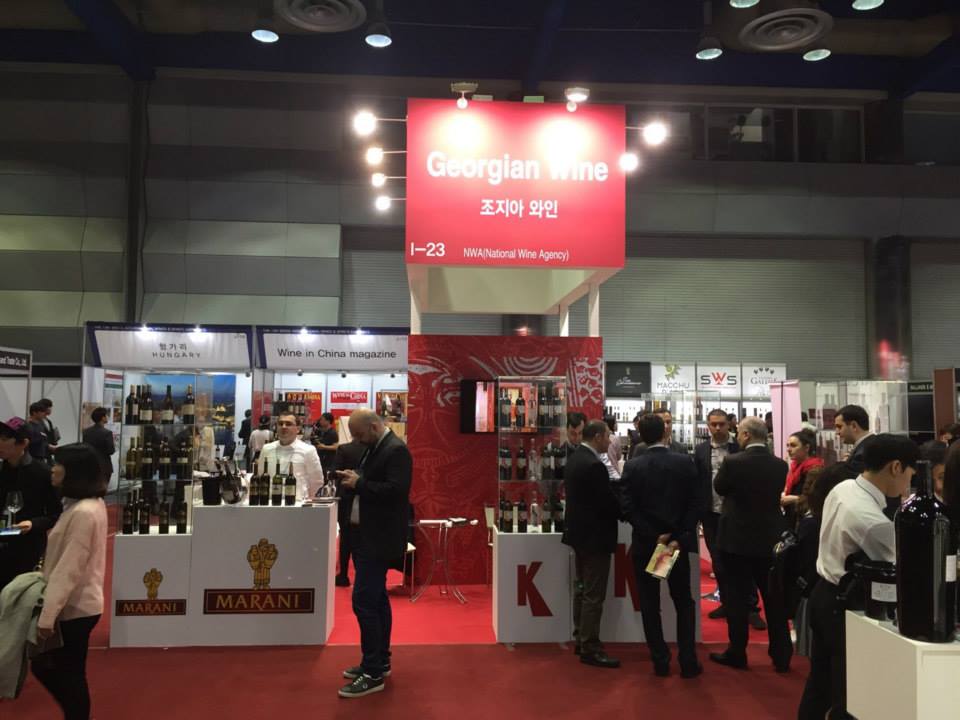 Today, April 23, Seoul International Wine and Spirits International Exhibition (The 13th Seoul International Wines & Spirits Expo (SWS Expo) opened in one of the largest exhibition center - COEX Hall- (7 776 m²) of South Korea.
The Wines and Spirits Importer's Association and Korea International Somelier Association organize the event. The exhibition will last for two days, and 200 companies from 20 countries will take part. About 30 000 people will visit the event. Among them 6000 will be buyers such as wine and spirits importers, representatives of hotels, restaurants and bars, stores and supermarkets. Thematic variety of the exhibition provides not only wines, but also strong alcoholic drinks (beer, vodka, gene, whiskey, brandy, tequila, sake, etc.). Separate areas are devoted to wine accessories and packaging materials as well as cheese and chocolate. Korean wine and liquor magazines, wine educational organizations, various embassies in Korea and other companies will take part in the exhibition.
Georgia participates in Seoul International Wine and Spirits Exhibition for the first time this year. Production of seven companies - Shumi, Telavi Wine Cellar, Winery Khareba, Armazi Wines, Kakhetian Wine Cellar, Kakhuri and Sarajishvili are presented at the expo. The Ambassador Extraordinary and Plenipotentiary of the Republic of Korea, Mr. Nikoloz Afkhazava, attended the opening.
Participating in Japanese and South Korean exhibitions has great importanc on the one hand for Georgian wine producers, who will have the opportunity to offer their products and establish business contacts with local buyers. On the other hand, participating in the event is a subject of interest for the National Wine Agency. These activities, has sort of research function as it serves the task of marketing strategy within which Georgian wine market opportunities are studied in the South Korean market.
© Georgian Wine Club, Wine Information Center
Tagged: