- Posted on Tue, 03/30/2010 - 16:34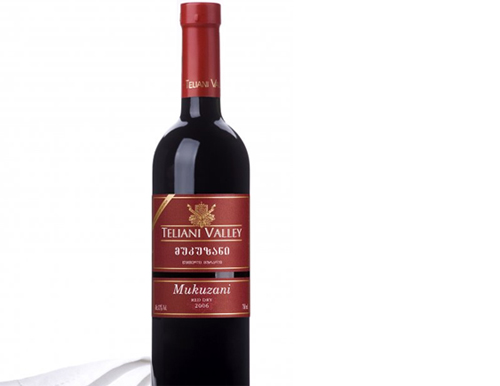 Teliani Valley Mukuzani Kakheti 2006

Thomas Matthews

One of the things I love most about wine is discovering new ones. Georgia, in eastern Europe, is considered to be the original source of Vitis vinifera, the grapevine family that yields all the world's great wines. Today, the country tends about 150,000 acres of vineyards and grows nearly 500 indigenous grape varieties. However, not much Georgian wine reaches the United States, which is a shame, because this red is distinctive and delicious.
Teliani Valley is located in the Kakheti region in eastern Georgia, home to 70 percent of the country's vineyards. Though it's a modern company with a new winery, its roots date back to the 19th century, with patronage by the Russian tsar and technical advice from Bordeaux.
This bottling is from the Mukuzani subregion, made from the Saperavi variety and aged in oak for 13 months. I found it medium-bodied, with moderate tannins supporting black plum and leafy notes accented by licorice and smoke. A bit lean, but with a racy energy that gave it real character. It costs about $15; I rated it 88 points, non-blind.
© Wine Spectator Online