- Posted on Tue, 10/07/2014 - 01:22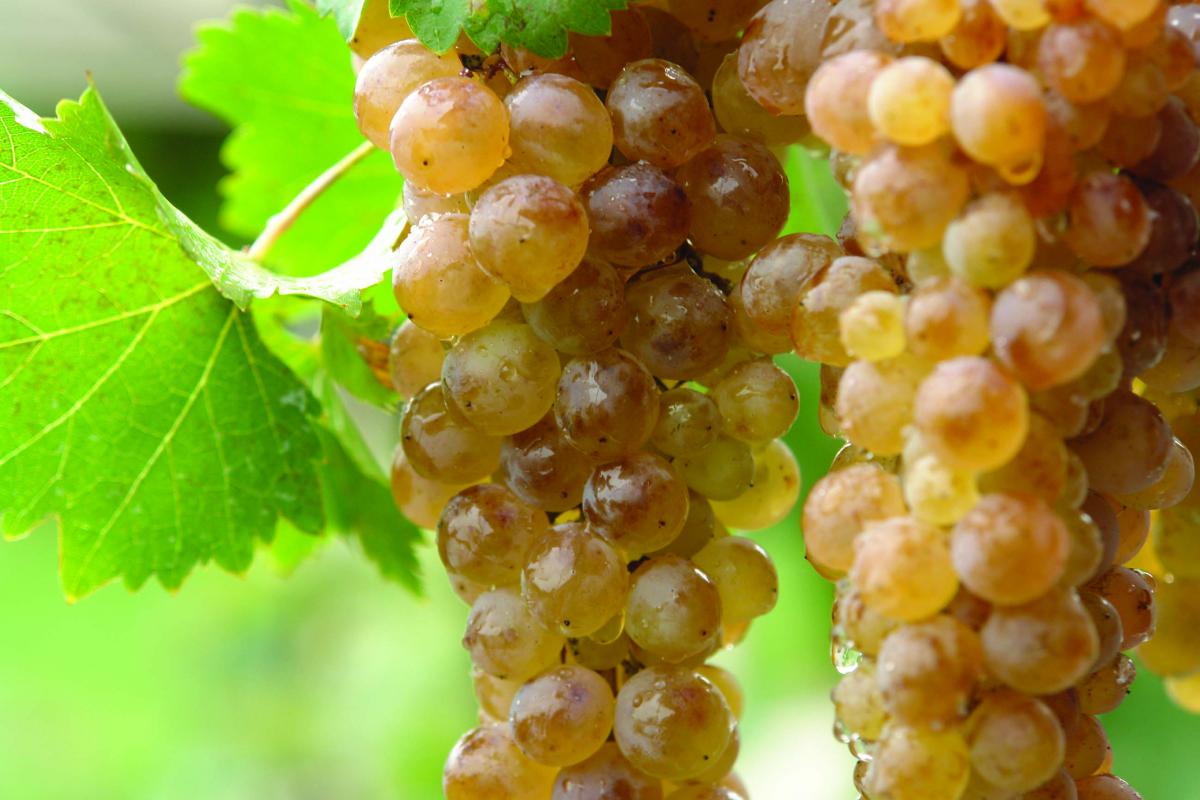 By Nino Mosiashvili, ISET
The FINANCIAL -- Winemaking is one of the oldest Georgian traditions that have survived to this day. Archaeologists have proved that the history of Georgian wine production reaches back at into the past least 8000 years. Arguably, this makes Georgia the earliest place on earth where wine was produced. And the tradition is alive – today there are not just big wine firms, but it is common among ordinary Georgians to grow grapes and produce their own, home-made wine.
The great history of Georgian winemaking was acknowledged internationally. Since July 2012, Georgia has the exclusive right to sell wine in the European Union with the slogan "Georgia – The Cradle of Wine".
A HIGH-END PRODUCT
Not many things produced in Georgia are so exclusive and special that they can compete in the luxury segment of the market. Wine is one of these products, and that is for good reasons, as both domestic and foreign experts agree that Georgian viticulture is unique in the world.
Firstly, Georgia offers an amazing variety of endogenous grapes. More than 500 endogenous kinds of grapes are cultivated in Georgia, which is 20% of all grape varieties which exist in the world!
Secondly, Georgia is home to the famous winemaking technology kvevri – instead of fermentation in wooden barrels, metal or concrete containers, as it done elsewhere in the world, the kvevri winemaker uses earthenware vessels buried in the ground. They vary in shapes and sizes, which range from a few to several thousand liters. In 2013, UNESCO included kvevri on the list of Intangible Cultural Heritage of Humanity.
From the 19th Century onwards, Georgians have begun to make wine according to European fermentation practices. The first European style cellar was built by Ivane Mukhranbatoni, a descendant of the old Georgian dynasty Mukhrani and major-general in the imperial Russian army. In his residency, Chateau Mukhrani, a beautiful estate in 19th century French style not far away from Tbilisi, wine is produced still today. Mukhranbatoni pioneered what soon became a business model for the whole Georgian wine industry: producing wine in European style and exporting it not to Europe but to … Russia! By using creative marketing, his wines soon became the preferred choice of the Russian upper classes, and due to their objective qualities, they gained international recognition. In 1898, one of Mukhranbatoni's wines won the highest prize at the Paris wine exhibition.
In Soviet times, Georgian aspirations to produce world class wines came to an end. Georgia and Moldova were the main suppliers of wine for the Soviet Union, yet as with most consumer products of the Soviet Union, quality deteriorated and reached an all-time low in the 1980s. Soviet winemakers heavily relied on adding sugar to increase sweetness and alcohol content, yet Soviet citizens had no alternatives to which they could compare Georgian wine. One of the most famous Georgians, Josef Stalin, preferred throughout his life semi-sweet Khvanchkara from Racha and the well-known Saperavi to Russian vodka. The special role of Georgian wine in the Soviet Union explains why Georgian wine was still in high demand in Russia after 1990, and the Russian embargo on Georgian wine imposed at the end of 2006 was a blow for the Georgian wine industry. Up to 2006, more than 80% of wine exports went to Russia, and in 2007 the total value of Georgian wine exports decreased by almost 50% and continued to decrease in the subsequent years. However, the Russian ban forced Georgian winemakers to further increase quality and adjust to international standards, and Georgian wine received unprecedented recognition. Just in 2014, in the prestigious International Wine and Spirit Competition and in the International Wine Challenge 39 and 32 Georgian wines received awards, respectively.
Experts are full of praise for Georgian wine. The webpage of a UK wine importer (Gaumarjos) states that the 2005 Kondoli Rkatsiteli has "complex, honeyed, ripe apple aromas, and is crisp and steely on the palate with just a hint of buttered toffee." About a 2007 kveri wine, we can read that it has a "rich golden colour, with complex aromas of baked apple, dried pear and quince, overlaid with creamy vanilla hints. In the mouth, it is serious and weighty with intense fruit and a surprising structure for a white wine, which will enable it to age elegantly. An intriguing snapshot of tradition, but don't serve it too cold – just lightly chilled."
THE ECONOMIC ANGLE
To some it may come as a surprise that economists have to say something about wine. Yet wine economics has become a vibrant field of research in the last years. There is the American Association of Wine Economists, there are various websites like www.wineeconomist.com (run by Mike Veseth, the author of the book Wine Wars, which "tells the compelling story of the war between the market trends that are redrawing the world wine map"), and there are specialized scientific journals like Wine Economics and Policy (Elsevier) and the Journal of Wine Economics (Cambridge University Press). Various books and uncountable academic articles echo the importance of the subject for the economics profession.
So, what can we say about the economic aspects of the Georgian wine industry? First of all, there is the good news that Georgian wine exports have constantly increased in recent years and in 2013 amounted to almost 130 million dollar. Yet 2014 seems to be an even better year! Only in first eight months Georgia grossed 118.5 million dollar from selling wine abroad, 83% more than in the same period of the previous year. After the reopening of the Russian market for Georgian wine in 2012, Russia got back its place on the top of the list of countries importing Georgian wine. Also, the export price of Georgian wine per liter has been increasing from the middle of the 1990s from below 1 dollar to 3.2 dollar in 2011. Today, the export price of Georgian wine is above the world's average, underpinning its status as a luxury good. In future, it is likely that the increase of supply will put pressure on the export prices for Georgian wine, as it was the case in Australia in the 2000s, yet this may be more than offset by increased recognition of Georgian wine especially in Europe and the USA.
If production volume and prices of Georgian wine go up, who will benefit? It turns out that wine has the potential for creating "inclusive growth", i.e. growth which not just raises the incomes of entrepreneurs and people who are already well-off (as it is often the case with economic activities in developing countries). This contention is based on the fact that grape growing is a main activity and an important source of income for many households in rural areas, especially in Kakheti. While many vineries cultivate grapes themselves, it is also common to partly or entirely buy grapes from local families. It is estimated that approximately 2-3 times more wine is produced as "family wine" than by commercial companies. This means that if demand and price of Georgian wine go up, Georgian grapes may become scarce, and companies will start to compete for grapes grown by households, driving up prices. In this way, the renewed prominence of Georgian wine in international markets may directly translate into higher incomes for Georgian smallholder farmers!
In addition, companies producing wine in Georgia will be taxed, and higher volume and prices will generate additional profits and tax revenues.
Yet how much more Georgian wine can be produced? In recent years, between 30,000 and 40,000 tons of grapes were processed annually by winemaking companies. Of the grapes grown by families, most is used for producing home-made wine, but if wine companies would offer higher prices for those "family grapes", private wine growers would sell their harvest instead of consuming it. If that would happen, commercial wine production could be more than doubled.
Currently, about 60 thousand hectares of Georgia's land are covered with vineyards. This is just a half of the amount of land used in the early 1980s (a great share of the vineyards were destroyed in the wake of Gorbachev's anti-alcohol campaign), but still the share of arable land used for wine production is the fourth highest in the world (after Portugal, Chile and Italy) and amounts to 8% of all arable land. Therefore, exports could be further boosted by planting grapes on those areas that were already used for Soviet vineyards.
PROMOTING GEORGIAN WINE
While in Russia, Georgian wine is well-known (but not everyone knows that the quality has improved so much), recent history tells us that Russia is not a reliable market. So, Georgia should diversify the group of countries to which it sells wine. Georgian wine can be sold to other CIS countries, to Europe, the US, and Asia (wine consumption is picking up in China, which is an extremely important development for every wine-producing nation in the world). Yet in most markets outside the CIS countries, Georgian wines are hardly recognizable and mostly known to experts.
According to Kym Andersen ("Is Georgia the next 'new' wine-exporting country?", Working Paper 162523, Robert Mondavi Institute Center for Wine Economics), experiences of wine exporting countries outside of Europe show that it is more effective when the country of origin is promoted rather than a particular brand. Likewise, Sophie Ghvanidze shows in her Ph.D. thesis that in Germany (the world's largest wine importer) the country of origin has a strong influence on the purchasing behavior of wine consumers.
A country brand for Georgia may umbrella not only wine, but also (wine-)tourism, mineral water, other foodstuff, and whatever else Georgia wants to sell to the world. Such a brand cannot be established by private companies, even if they cooperate, due to the notorious free rider problem: it is impossible to force companies to be involved in the establishment of the country brand, but every Georgian company would benefit from the marketing efforts, even if they did not contribute. Therefore, companies would do best by not participating and free-ride on the efforts of others.
Only the government could create a country brand, and this is something that should be seriously considered.
© finchannel.com
Photo © iwinetc.com
Tagged: