- Posted on Wed, 04/01/2015 - 10:30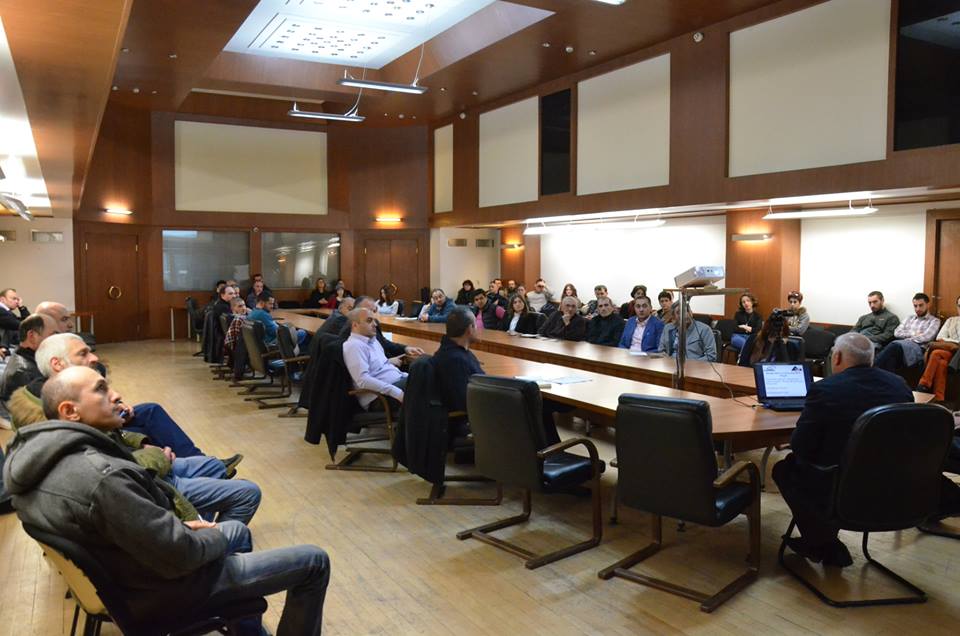 On March 31 in the conference hall of the National Library, "Georgian Wine Club" held a public lecture. The topic was "Certification of bio-productions and standard requirements", which was led by the founder and quality manager of "Caucascert", Mr. Zurab Nadareishvili.
The speaker introduced bio standard requirements in Georgia, organic certification mechanisms, procedures and other important issues. After the speech, Mr. Zurab Nadareishvili answered audience questions on various practical issues.
So far, there are 15 certified subjects in Georgia with 100-150 hectare area. However, there is an increasing demand on bio certification. This procedure involves 1-3 years of different types of internal and external controls with planned and unexpected inspection.
Established in 2005 "Caucascert" has been issuing bio-productions certificate in Georgia in the fields of plant growing, breeding, processing and seed growing. Since 2008, this organization received DAKKS accreditation. It is the only registered entity in Georgia that issues certification for internal market as well as for export in the fields mentioned above.
© Georgian Wine Club, Wine Information Center
Tagged: