- Posted on Wed, 05/27/2015 - 00:17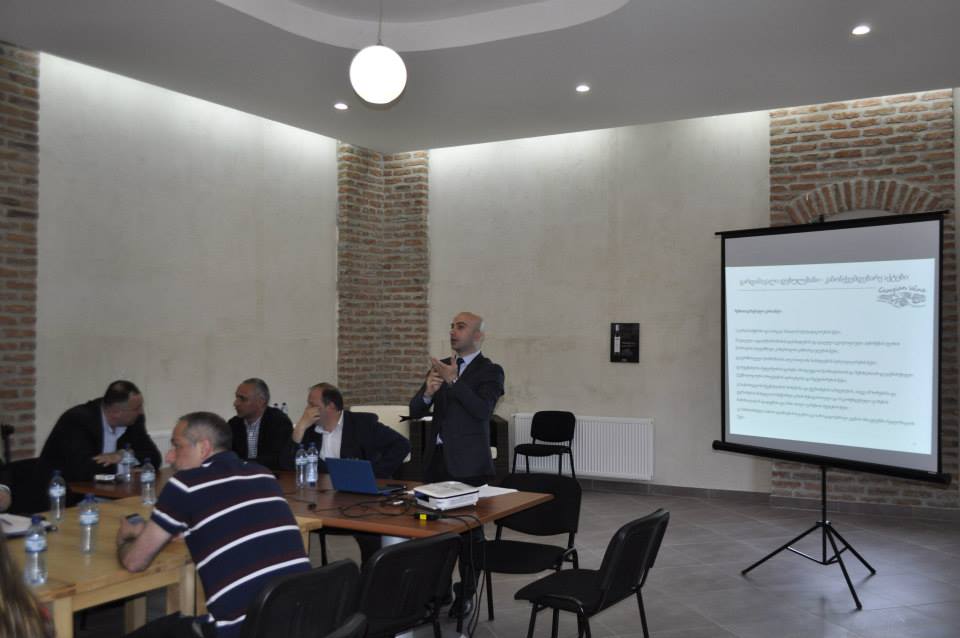 On May 22, National Wine Agency introduced the prepared amendments to the Law of Georgia on Vine and Wine to the Parliamentary Committee on Agrarian issues. Deputy Minister of Agriculture, David Galegashvili, the representatives of Kakheti regional administration, Association "Georgian wine" and wine producing companies also attended the meeting.
"The work has long been carried on the Law of Georgia on Vine and Wine. There are quite a lot of changes, but the basic policy and approach remains unchanged. The aim of amendment is the improvement and harmonization of the law with the international legislation. In addition, the law should be clear for everyone to amend easily. At this point, the Government is currently working to draft the details together with the Ministry of Agriculture "- says George Samanishvili.
As the Deputy Chairman of National Wine Agency, Paata Chavchanidze with the Wine Information Center stated, the main importance of the draft law on Vine and Wine can be described as a significant attempt to adapt the law with the EU regulations. This especially concerns to regulations about terminological adaptation of appellations of origin. According to this project, the amendments will also be in marking principles of the appellation of controlled zones. At the meeting, where the state, non-governmental and commercial sectors were actively involved in the discussion of legislative changes, much time was spent in a thorough discussion of each detail.
Draft law was completed and submitted to the Parliament for consideration. At this stage, the period of the review and approval depends on the relevant procedures of parliament regulations.
© Georgian Wine Club, Wine Informational Center
Tagged: