- Posted on Wed, 05/01/2013 - 12:45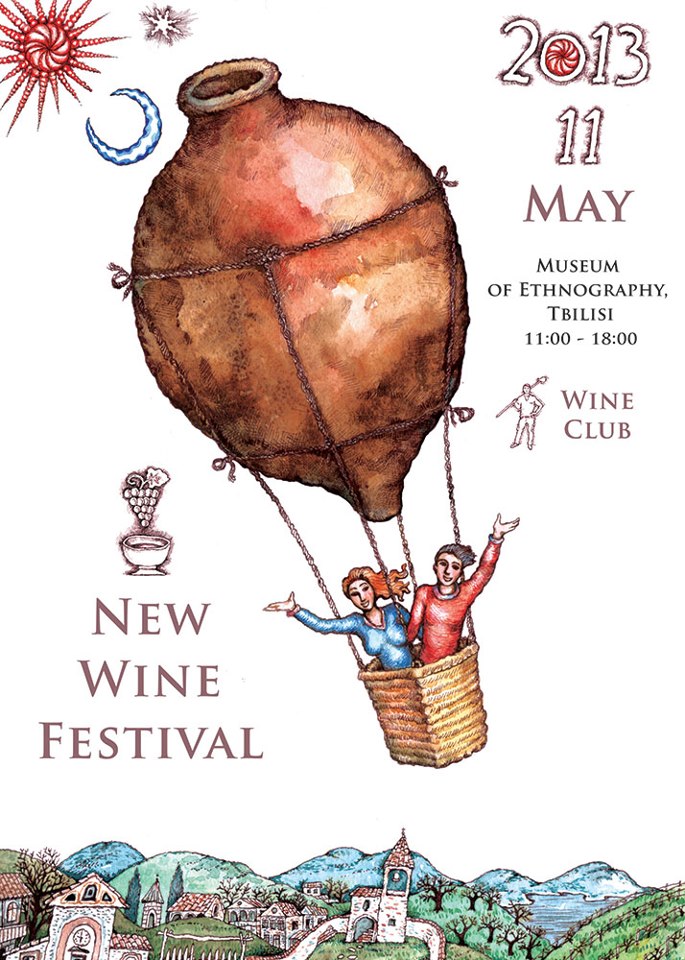 On May 11, on Saturday, the Wine Club invites you to the New Wine Festival at Tbilisi Ethnographic Museum, which is being held for the fourth time this year.
Traditionally, the festival will be attended by almost all big companies and small wine cellars. Family wines from different regions of Georgia will be widely represented.
Wine Club will specially select the best family wines by tasting. At the Festival, large companies, small cellars and families will present wines made with well-known and rare Georgian grape varieties. Rkatsiteliб Saperavi, Mtsvane Kakhuri, Tsitska, Tsolikouri, Chinuri, Shavkapito, Tavkveri, Krahuna, Aleksandrouli, Chkhaveri, Usakhelouri, Khikhvi, Kisi, Aladasturi, Otshanuri Sapere, Dzelshavi, Mudzhuretuli, Ojaleshi, Kundza, Grdzelmtevana, Chumuta, Chitiskhvertsha – it is really hard to see all of these wines together elsewhere.
The tradition of New Wine Festival exists in all famous wine-making countries of the world. As for Georgia, here, on the initiative of the Wine Club, the festival was first held in 2010 and hosted thousands of wine gourmets, including a great many tourists from different countries and experts on wine. Since then, it has become a tradition that to hold the New Wine Festival on the second Saturday of May.
In addition to the varietal diversity, the festival of this year will be special with the abundance of wines made in Qvevri and rare vine varieties. One of the main informative and entertaining spectacles of the Festival will be the opening of Qvevri and tasting wine in one of the yards of the Ethnographic Museum. I must be noted that we are waiting for particularly great number of foreign visitors to the current festival.
Tagged: