- Posted on Fri, 03/27/2015 - 15:32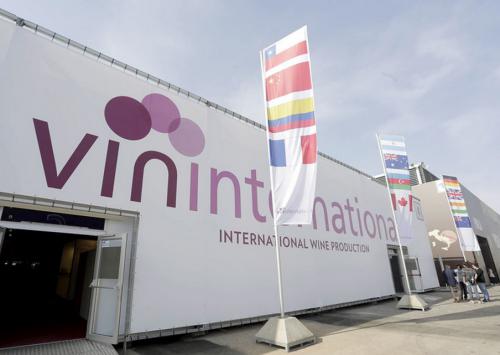 Italian city Cerea (near to Verona) recently on March 20-22 hosted the international exhibition of natural wines, where five wine companies from Georgia "Kerovani", "Pheasant's tears", "Cradle of Wine", "Dasabami", and Archil Guniava's family cellar were presented. After successful touring, this region, the historian city Verona and an exhibition Vinitaly is visited by "Winery Khareba" currently.
Vinitaly is held for the 49th time this year. A history of this exhibition dates back to 1967 and this event has been transformed for several times. Nowadays it is the international wine exhibition, offering different events. Except Italy, Vinitaly was held in different times in China, the USA, India, Russia and in other countries too. Some events of Vinitaly took place in Canada this January.
At present on March 22 -25 Verona hosted 4111 participants and more than 155 000 visitors. An exhibition lineup is quite busy and offers approximately 15 activities per day – seminars, tastings (blind tastings as well) competitions (including wine and wrapping competitions).
A special seminar to analyze actual circumstances of Georgian and Ukrainian wines was run by the publishing house "N" from Ukraine on March 22. A title of the seminar was "Ukraine and Georgia: possible wine perspectives in association with European Union". Should be noted also an interesting seminar – "A journey through new world wines with the WSET" held by WSET on March 23.
© Wine Club
Tagged: