- Posted on Wed, 04/09/2014 - 01:02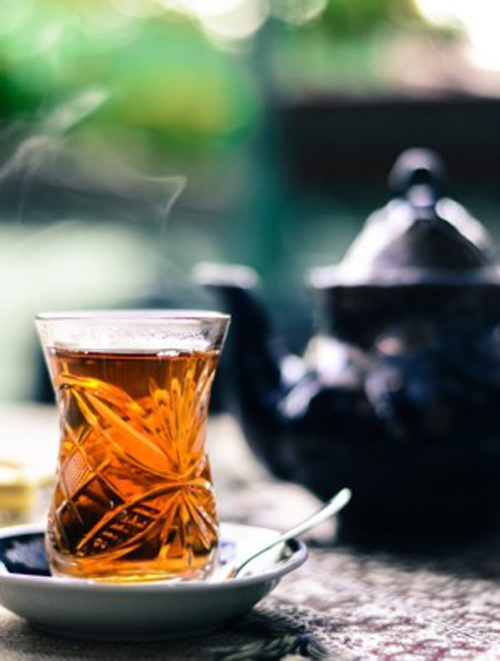 By Tamara Mirianashvili
I remember myself as a little girl back in the 1980s, standing on a lemonade box at a high bar table when my father took me to a dinner with his course mates. Since then, a lot has changed in Tbilisi. After the collapse of the Soviet Union and during the civil wars in newly independent Georgia, there were only some modest student cafes near the universities, where students could only buy a snack and some drinks, but there wasn't a lot of choice. In the 1990s, dining out in Tbilisi was not the pleasant experience as it is now: restaurants offered only a few dishes; service was bad and the environment unpleasant. Besides, it was simply not safe to go out for dinner. Things started to change in the late 1990s and early 2000s: step by step, dining places in Tbilisi began revive and flourish.
In Georgia, food and dining are sacred. Georgians seem to live to eat instead of the other way around. People in Tbilisi love to dine out in a comfortable environment and enjoy delicious food and drinks with friends, colleagues or family. These days, they do have a very diverse choice: there are Turkish restaurants on Aghmashenebeli Avenue and restaurants serving Iranian, Azerbaijani, Indian, Italian and French cuisine in the Old Tbilisi area. Not just the food is diverse, the prices are as well.
Most restaurants offering traditional Georgian cuisine are quite affordable and offer acceptable quality and service. There are many Georgian restaurants in Tbilisi, for example Begeli, Maspindzelo, Ludis Moedani or Tiflis and several chains of restaurants, such as Taglaura and Mirzaani (where the service is a little slow). These are almost restaurant-museums as they exhibit old Georgian silverware, copperware, various artifacts, old Tbilisi paintings and reproductions of old photos.
A good place to get introduced to Georgian cuisine and avoid the usual filling Georgian dinner table is Shavi Lomi Restaurant in Old Tbilisi, which offers an elegant fusion of Georgian and European cuisine. Even the graceful Fanny Ardant visited this simple and attractive restaurant recently. Prices are little higher than in the other Georgian restaurants above, but Shavi Lomi is definitely worth a try.
Don't get fooled by the lack of coziness in the big, almost empty space of Grill on Plekhanov. This restaurant, serving Azerbaijan-Georgian cuisine, offers a professional service, a diverse menu and cheap business lunches.
If you are tired of the busy city, visit the tiny, French-style Café Flowers or Oat Gallery & Art Café 144 Stairs. Their stunning views over Tbilisi make up for the prices, which are a bit on the expensive side. Talking about French-style, if you are looking for a graceful restaurant with tiny wooden tables, elegant chocolat au fondant and chansons on the weekends, then you must visit Tartine, the French café in the old heart of Tbilisi. Tartine is also one of the few places in Tbilisi where that serves good coffee, the favorite drink of the civilized world as Thomas Jefferson once said. People's Restaurant and, if you love bookish surroundings, Prospero's Books & Caliban's Coffeehouse are good choices as well.
When I was a student in the early 2000s, there was only one place with live music, Beatles Club. Now, there are many clubs and pubs to spend a Friday evening with friends listening to live music, for example Scarlet Sails and Nali.
Finally, I want to mention my personal favourite: Flashback, a small, charming café run by the young owners who will also serve you. Their small menu offers a special coffee with whiskey and honey, sandwiches and generous portions of Mexican potatoes. The atmosphere is cosy and unusual, with paintings on the wall and a tiny bar with a dark-side-of-the-moon painting.
© madeintbilisi.net
Tagged: